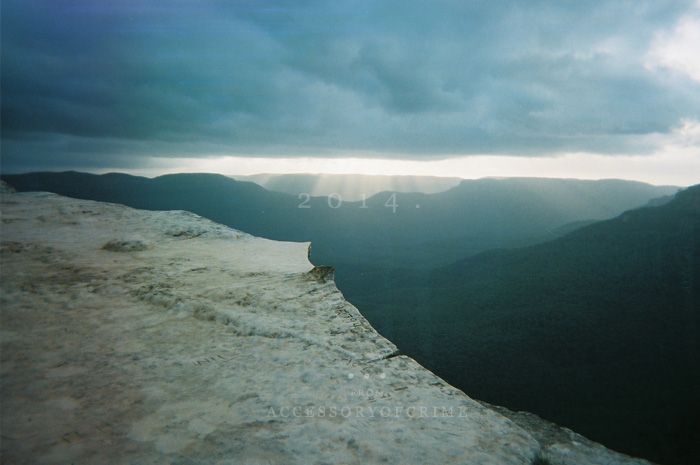 Welcome to 2014, a year where, already there are not enough hours in one day for sleep, work, play, plans, fun, sanity - yeah, we've already made a shambles of it. Case in point: 1:58hours and 17 whole days into this new year, only now am I saying things like, "Happy New Year", "How were your holidays?", "How was your New Years?" to you. Not our proudest moment at all!

You should be proud to know, though, we do already have multiple adventures pencilled in for the very very near future in the works. I do wonder when we'll ever get to the part where we actually share those experiences with you though! On that note, don't even mention new year resolutions, that's somewhere further down the ever-growing, ever-multiplying to do list. Priorities!
1. 31th december 2013, the last sunset of the year as seen from Flatrock/Wedding Rock Blue Mt, NSW.