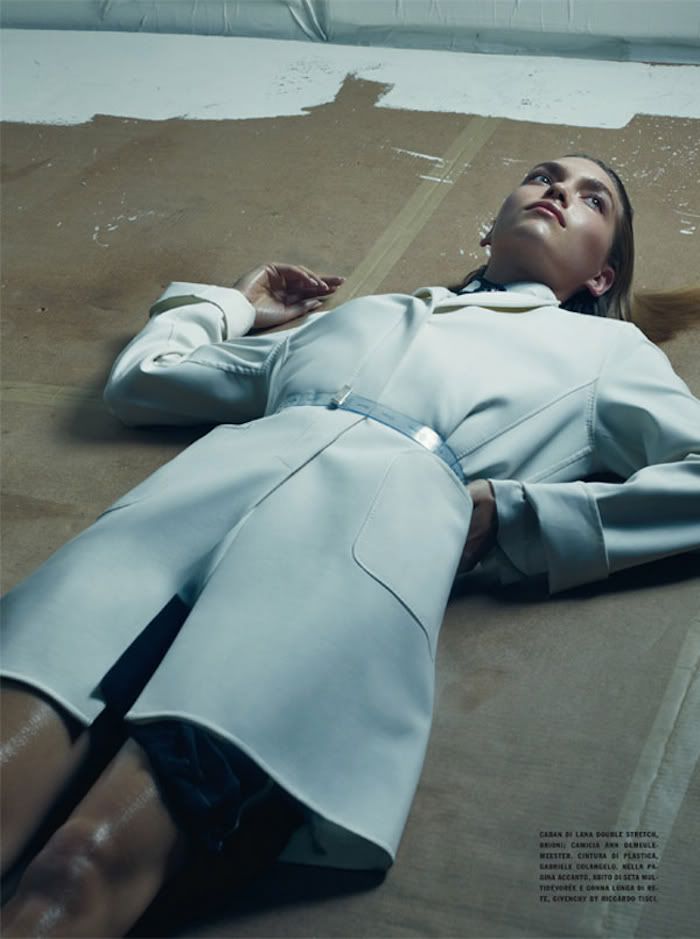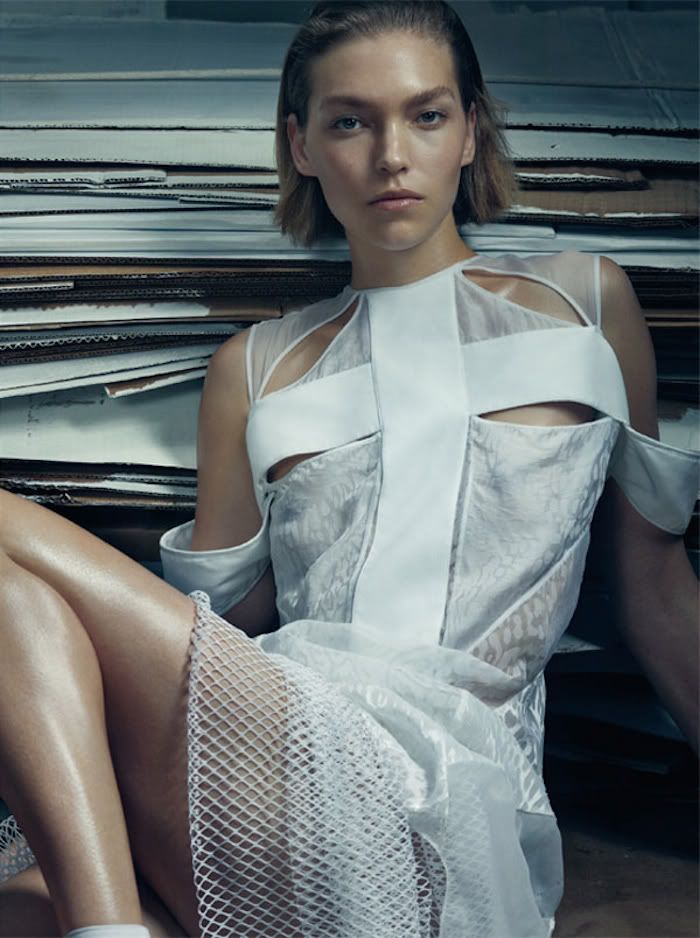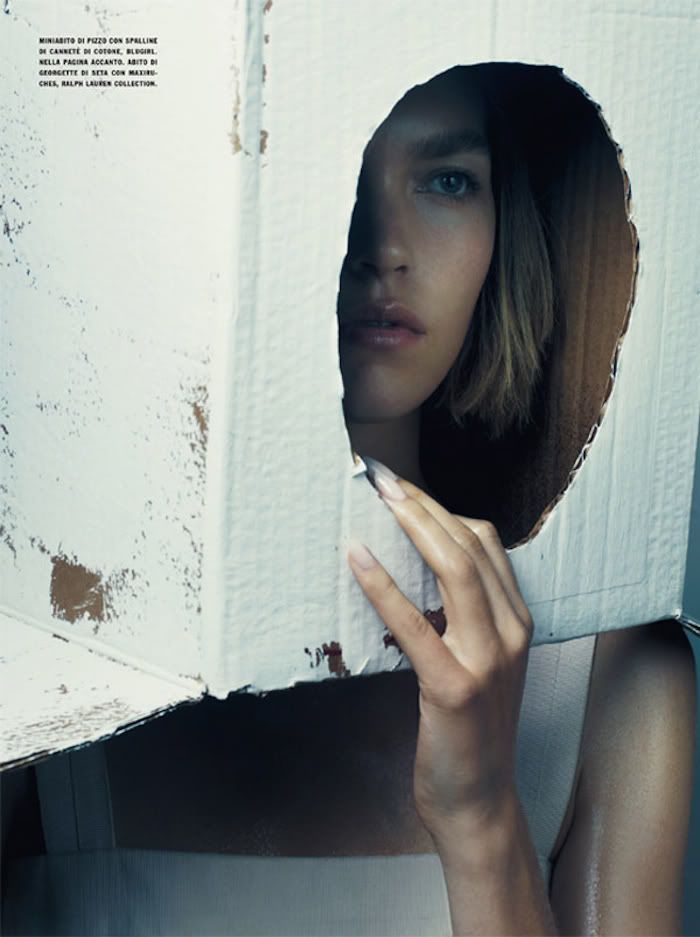 What can I say, tomboys just catch our heart. Always have and always will. She doesn't try to prove herself, she's comfortable in her own skin, has a chilled attitude, never overtly sexy, and kinda sporty. Just realizing now, we're so often drawn to this similar vibe, never fails to capture our attention. Arizona Muse, at first sight she seems a mix of Karlie Kloss, Tallulah Morton & Anja Rubik, but she also exudes a clear-minded maturity that's solely her own.


Loving every-single one of these pieces here. Fresh and clean, but not pristine. No curves, but boyish lines. O yes, we went the extra mile, squinting into blurry pixels of ant-like italian text, and with the aid of Babelfish, managed to salvage that the white asymmetrical dress in the second shot comes from SS2011 of
N° 21
by Alessandro Dell'Acqua and the
third dress with the slits and cutouts is from SS2011 of
Givenchy by Riccardo Tisci
. Just thought some of you might like to know.
See the rest @
touchpuppet
&
noirfacade
Model: Arizona Muse

Photography: Craig Mc Dean

Publication: So pure, so modern Vogue Italia Feb 2011