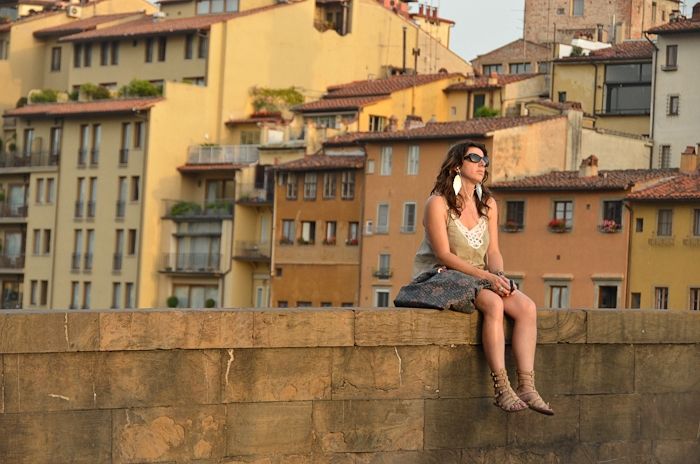 Here is the first of our Italian offerings:
Florence.

A city we fell in love with.
Well, it seemed impossible not to.
What, with its glorious golden sunsets,
soaking the streets through and through,
bathing the Arno in warmth.
Racing up its many heights, and domes,
breathing-in the rich Renaissance city of Michelangelo, Giotto & Brunelleschi;
wandering the intimate cobbled streets,
discovering its bohemian heart, its craftsmen, its collectors of vintage and antiques.