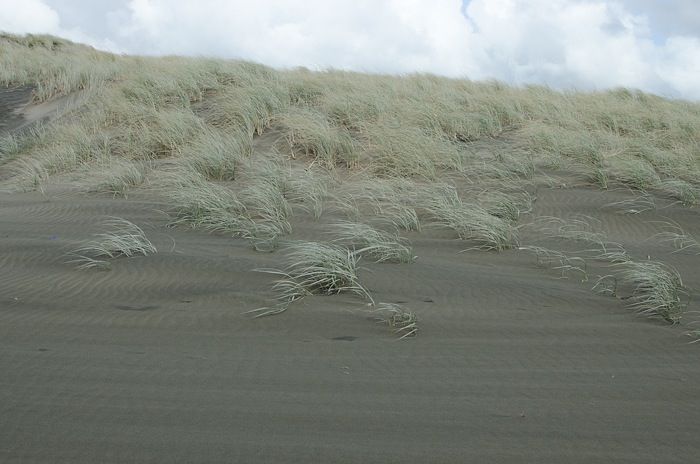 "Stay indoors and do not walk outside or drive unless absolutely necessary", the weatherman had warned. Apparently we were in for one hell of a storm. As one of my last days in Auckland, there was no way I was gonna let any storm interfere with my plans. I definitely couldn't.

All morning the rain and wind onslaught just kept swinging between 'intense' one minute then eerily peaceful the next. So, in one of those peaceful periods, we decided to take a chance. There we were, 3:38pm on Saturday afternoon, in the car, on our way to Bethells Beach. One of the many spots around Auckland that I wonder if I could ever truly get bored of. Every time we come here in rain or shine we're always left wondering how it manages to be so mind-blowingly dynamic and beautiful. This time was no different.

Shame, the little motor van cafe usually tucked in the shade on the lee side of the beach wasn't there that day. I was seriously missing their tasty hot chips and that red velvet cake! I guess you can't always have it all.
1 , 2 + 3. Calm moments on a stormy day at Bethells Beach, 45 minutes out from Auckland.