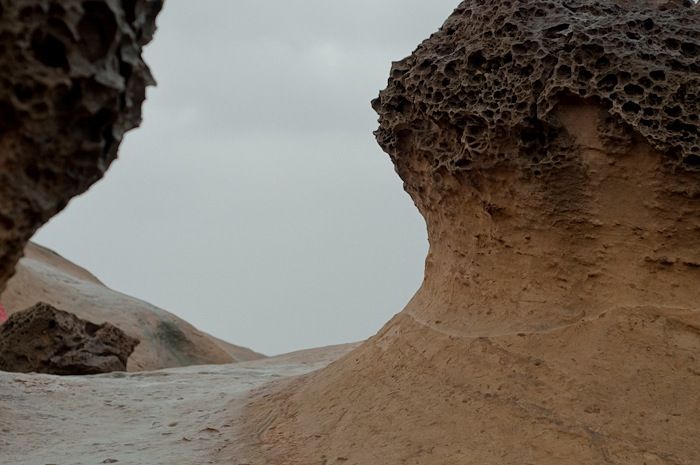 This is proof of the hardcore tourists we can be.
We (pretty much) NEVER EVER join tour groups. We have a theory that (almost) everything is better done DIY. Though we'd never argue with having a good knowledgeable insightful guide to bombard with 101 of the most complex and difficult questions, including the meaning of life in their society. But otherwise, isn't wandering around by ourselves in strange cities all the more exciting, exhilarating and rewarding?

So this time was no different. It was the first day of the lunar new year. We planned a trip out to Yehliu, these wacky geological formations shaped by the onslaught of wind and wave on the north eastern coast of Taiwan. After confirming with the concierge that the site would be open for visitors, followed with looks of pure concern and worry the moment they discovered we were making the hour-and-a-half long journey on the public regional bus system, we headed out under the grey swelling clouds armed with an umbrella each. How do you truly prepare for a day of chilly rainstorms and wind lash anyway?

Somehow, in the name of adventure and interesting experiences, braving the wind and rain was well worth it. By the way, happy valentines day.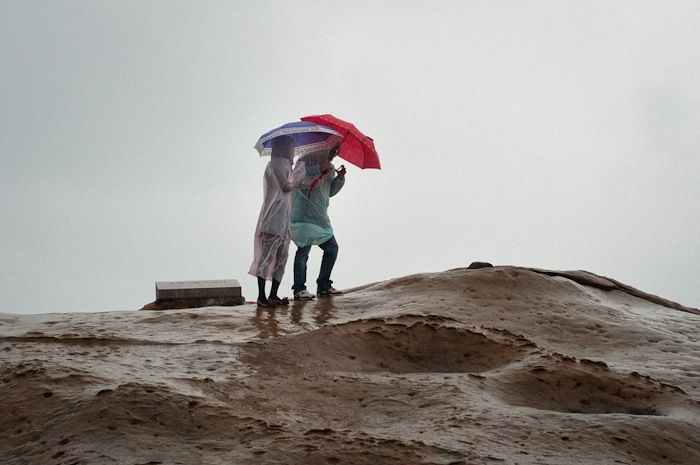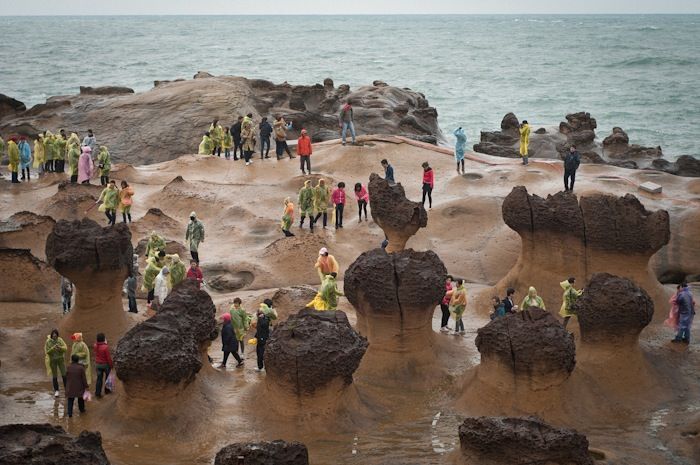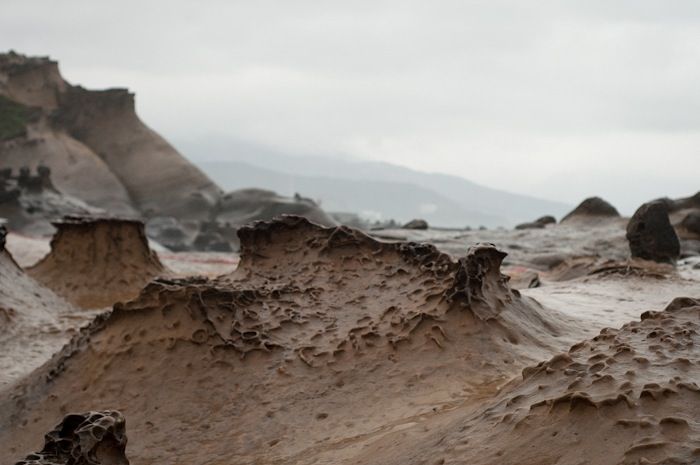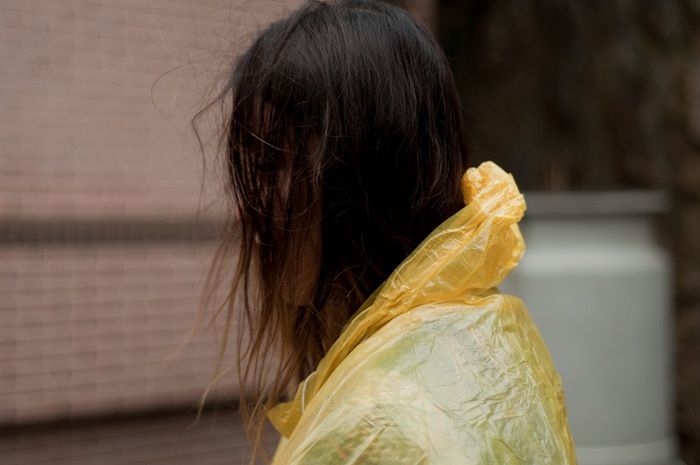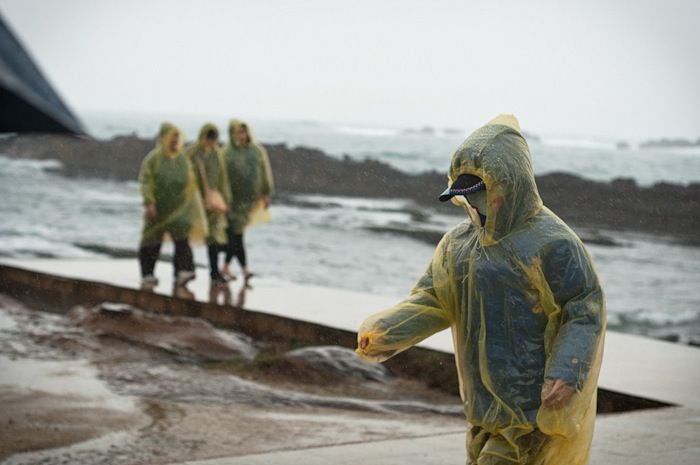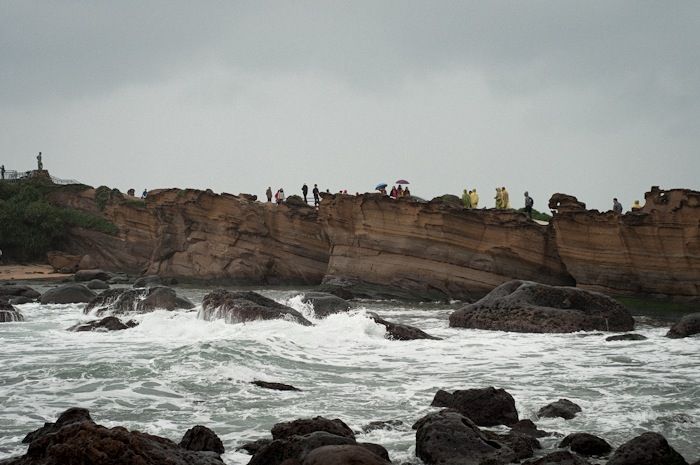 1 - 8. Yehliu Geopark on a stormy day.