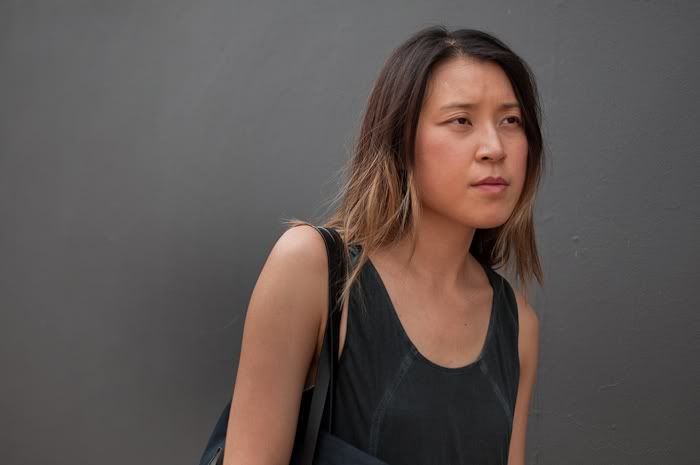 bright eyes/her space holiday - contrast and compare
On most days I leave the house looking like a runaway. These three bags in tow, weigh me down everywhere I go. The woes of life without a car, without a boot. Will I ever get used to it?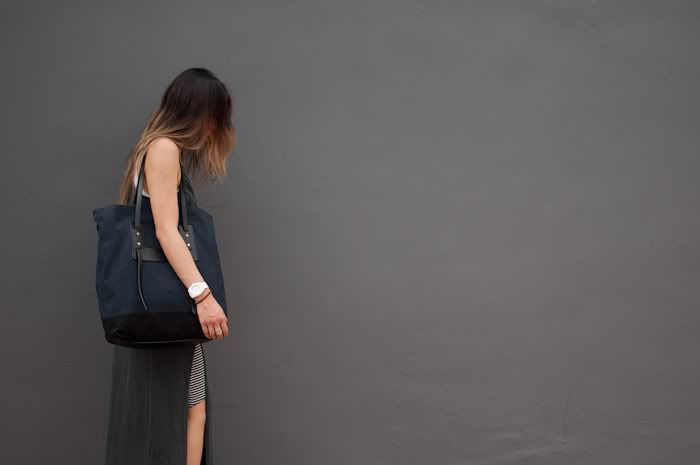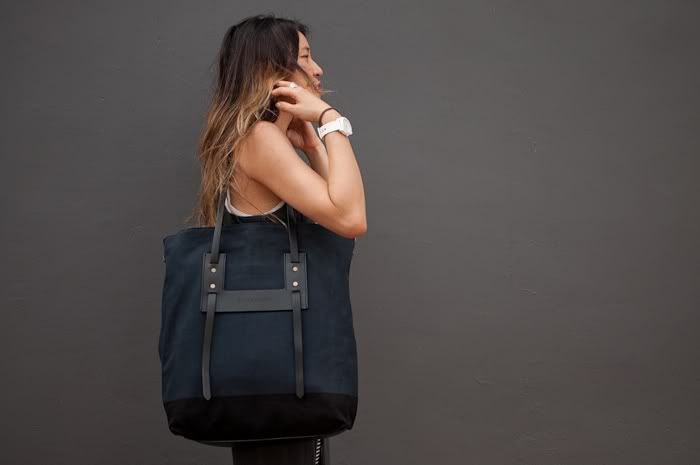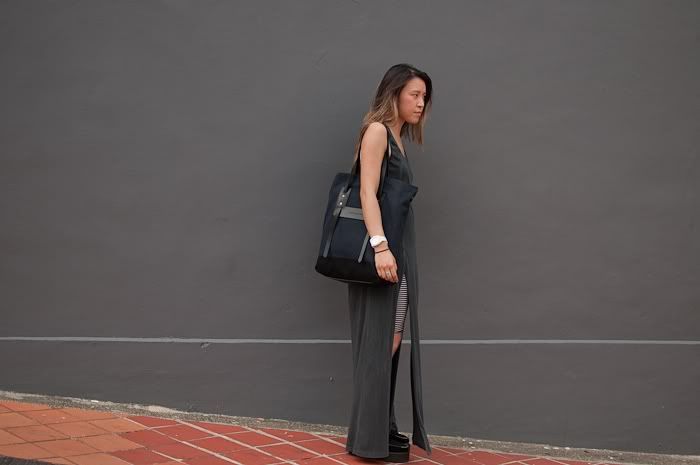 It's ironic. This is really quite a small city. I heard from someone, you can drive from end to end in just one hour. Yet everyday, I seem to spend hours and hours zig-zagging the city, back and forth. Commuting, bus to rail, rail to bus. Commuting until my pair of legs just can't keep up.
Maybe it's time to buy a car, a golf cart, a trolley...?
Maybe, then, I wouldn't look so weighed down and lost like I do here.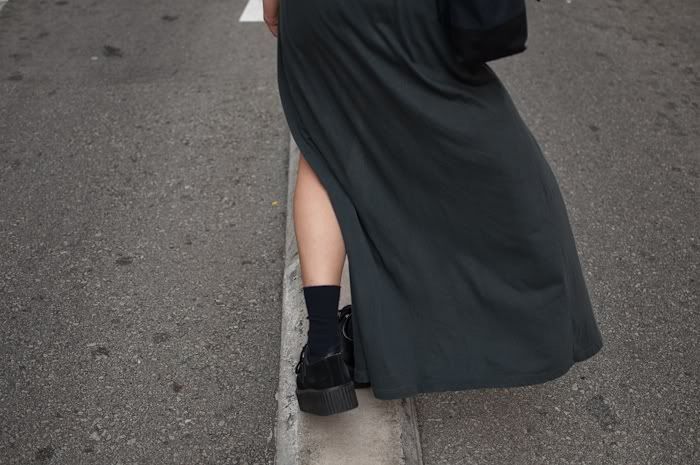 dress - jimmy d
bike shorts - zara
man bag - burberry