I guess you'll all be wanting an explanation then, want us to elaborate on exactly where we have been and why we've taken this long to come around?

Well, here's the thing: at first the apartment had no lights. So after we got lights put in, there was no internet. When we got the internet installed, we realised it wasn't wireless, so then we had to get a router. After that we realised I had to install some programs to get at those RAW format files. After the programs got sussed, it just felt like in the whole apartment, there were no tables, no desk, no place to comfortably sit in front of the laptop. So then, of course we had to sort that out.

Here I am, at the dining table with metres and metres of extension cords and multi-plugs, finally wired up and ready to come back round. Ready to fill you in.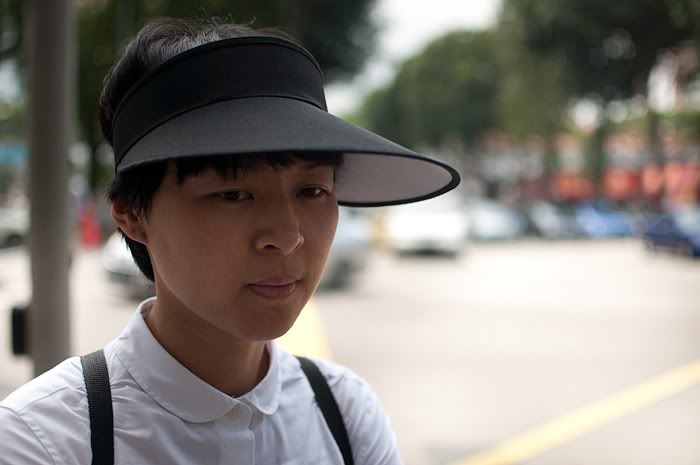 A month into Amanda's job here, working 10-5 and more.
Adjusting to busing and mrt-ing everywhere - life without a car.
Carrying groceries home.
Carrying IKEA home.
Carrying everything home.
Cabs are a treat - reserved for rainy days and accidental sleep-ins.
Comfort food is cedeles. Yet to find another place that serves baps and sandwiches as trusty and readily available.
Missing the windiness of Auckland - and the whole of New Zealand as a matter of fact.
Dealing with the fact that we left most of our wardrobe in Auckland.
Living on basics, wardrobe-wise.
Buying Muji and Uniqlo to deal with that.
In the process of finding ways to face the heat.
Sweat is a fact of life.
Appropriately obsessed with visors, and anything white or linen-y.
In the process of creating new traditions and habits.
Walks in historic streets and quarters.
Pot plant count is... zilch. boo hoo.