Ok, so we're about to revive a little segment on our blog that you probably never knew existed. We've only ever excercised it once before, you see.

Here's the thing. We often come across many lovely, intriguing & inspiring people. They often also do wonderful things. Which, we want to know much more about. Frankly in our opinion, they're kind of underated. So instead of keeping them to ourselves, we'll have a quick light-hearted chat with them "
In the Tea-Room
".

Today we had a good talk "
In the Tea-Room
"
with
Andrés Gallardo,
the creator behind
Brokenporcelain
. His works of art are an assemblage of porcelain sculptures, symbols and icons reconstructed into scenes of wearable jewelery. We'll let him tell you all about it.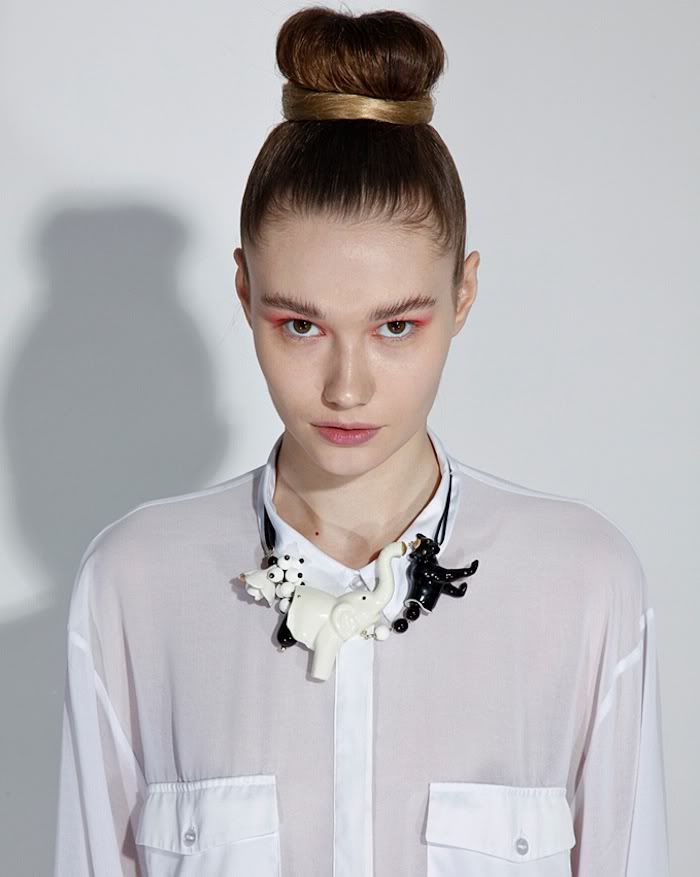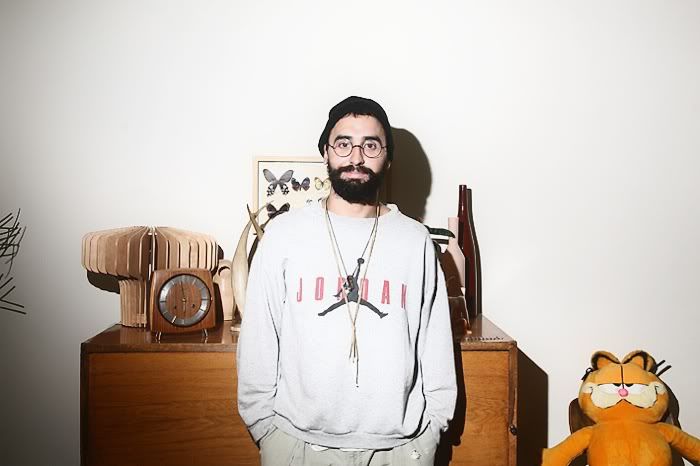 Name, City, Age:

Andrés Gallardo, Madrid, 34
What is your craft?

fashion designer
Material of choice:

porcelain figurines, leather, gold
Talk us through your process of designing and making a piece.

The idea of B r o k e n p o r c e l a i n is to use ready-made porcelain figurines. The design process is to break these apart; treatment of polish and paint; then engage with other materials like leather and gold.
Your work is truly unique. How would you describe the pieces you make? Where does it come from, any inspirations?

The idea occurred to me in Berlin, walking with my boyfriend in the markets. I love the porcelain figurines, the material is very fine and elegant. Immediately I wanted to bring all this to my world, that is fashion. I thought that by breaking it [porcelain figurines], I could get the parts that I like. So, it was, I discovered a new world in my life.
I love the animals figurines, I break them and hang things that come from the body, such as flowers or red crystal balls that mimic blood. Sometimes animal lovers unite in one piece, and in others, run one after another, to eat each other.
Any secret obsessions:
What do you collect?

now, porcelain figurines
One thing you can't live without:

chocolate
Coffee or tea?

tea
What gets your creativity going?

music, the people, art...
Music of choice when you're working?

mostly, classical music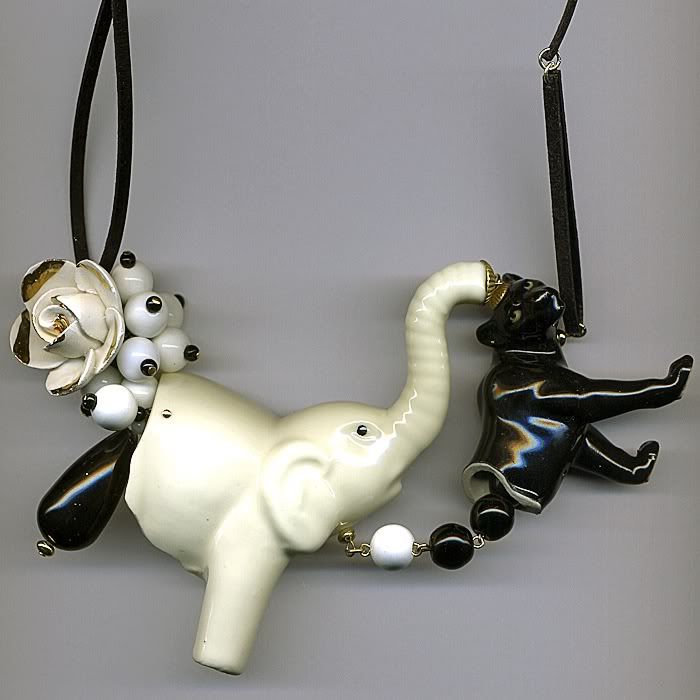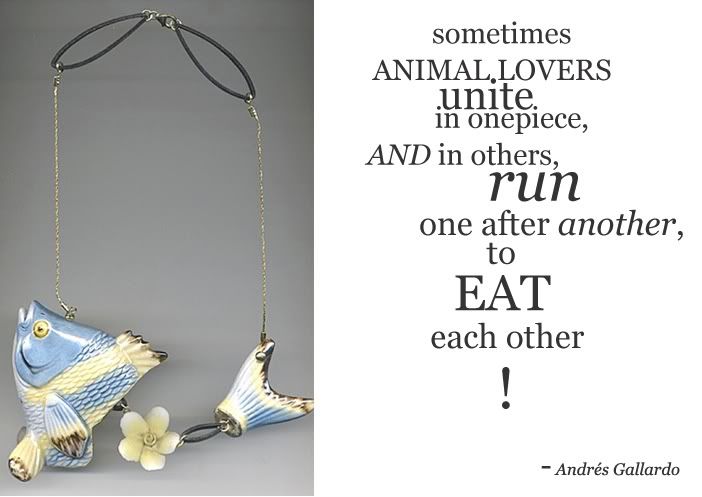 1.Magicjungle by Brokenporcelain. 2.Andrés gallardo by Jonaypmatos 3.Magicjungle(close up) by Brokenporcelain. 4. Jewelery by Brokenporcelain.