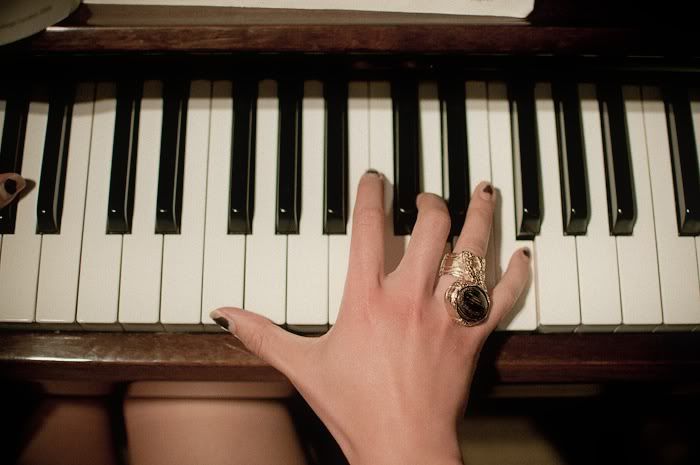 Yes, yes we can be just as obsessive about jewelry as the next blog. And once in a while, we indulge in it.
The organic and extravagant
YSL arty oval ring
is no stranger to us. Seen it in turquoise, coral, salmon, lapis, even chased after the
malachite one
for a while. Tried to buy it so many times but never quite went through with it (to pay the extra money for the shipping and everything). Subconsciously I was waiting for this baby to show up a good three years later.
It was love at first sight.
The moment I saw it, all doubts melted away.
It's wood & gold. And perfect.
I guess I'll be carrying 'round a lil' chunk of wood with me.