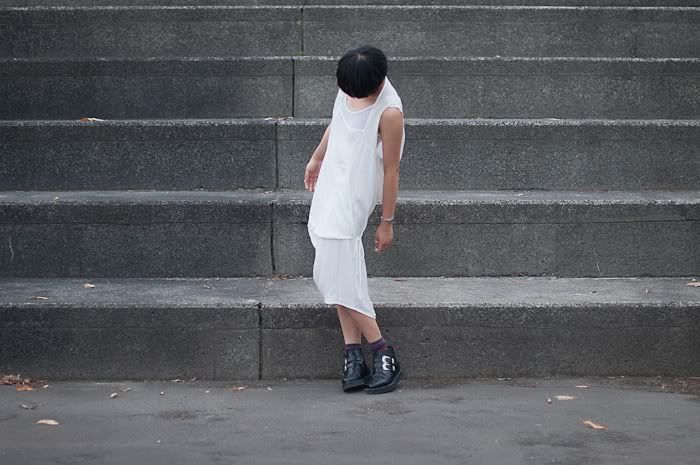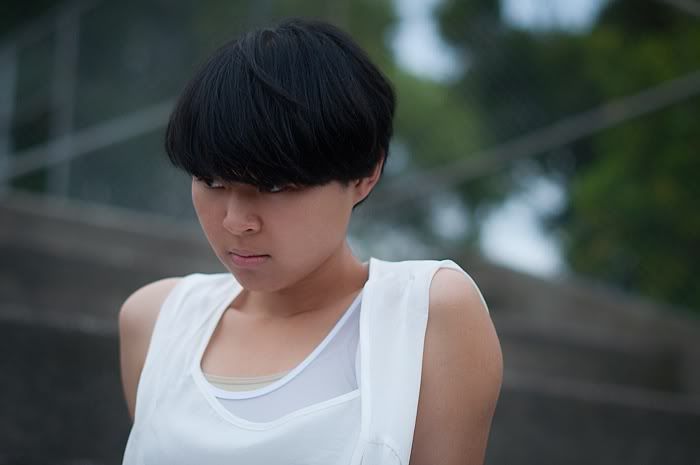 Watching from here. The news of Japan, the quake, the tsunami, the nuclear. Our hearts wrenching at every new update, at every turn for the worse. Our minds in disbelief, not even able to begin imagining what everyone amidst this turmoil could be going through, thinking, or feeling. We look upon the people in Japan with admiration; their courage, their fighting spirit, their thoughtfulness of others.
Against these odds we feel helpless. We hope that our thoughts and aid reaches

you

.
Know that we're praying for

you

, that

you

come through this.


On a side note. It's also times like these, where the true cost of nuclear power are so real they can't be ignored, that we hope everyone will be reminded of just how massively destructive and potentially perilous it can be for people. It's not joke. Can we really afford this risk?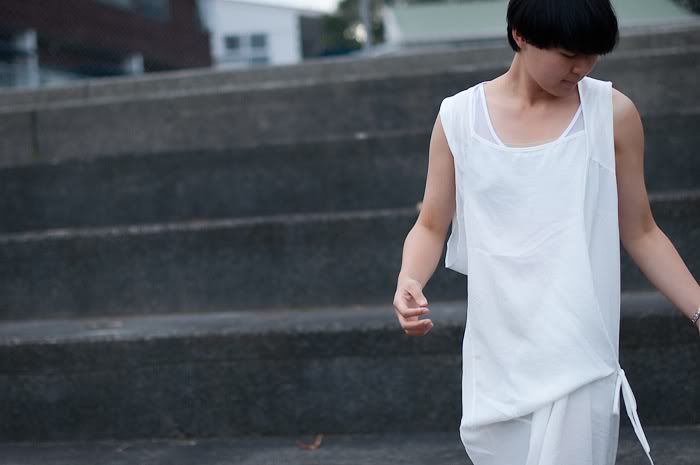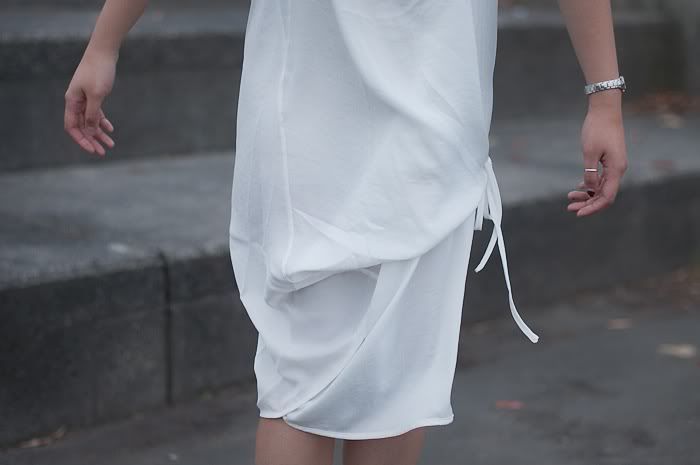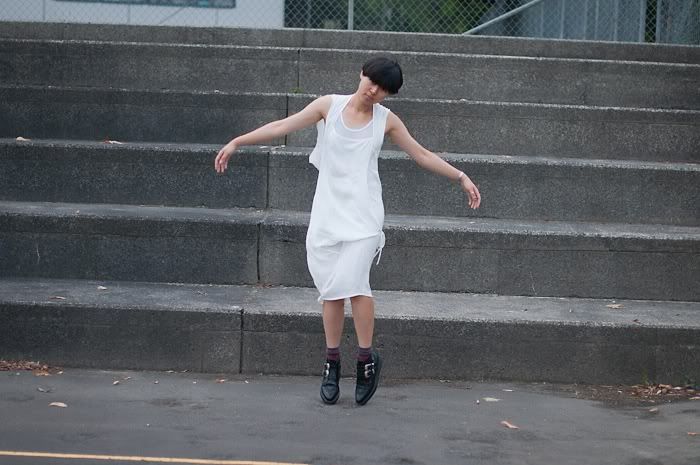 Dress: Threadbare & Squirrel (Haji Lane)
Boots: Underground
Bodysuit: AA
Tank: UO
Socks: Takapuna market