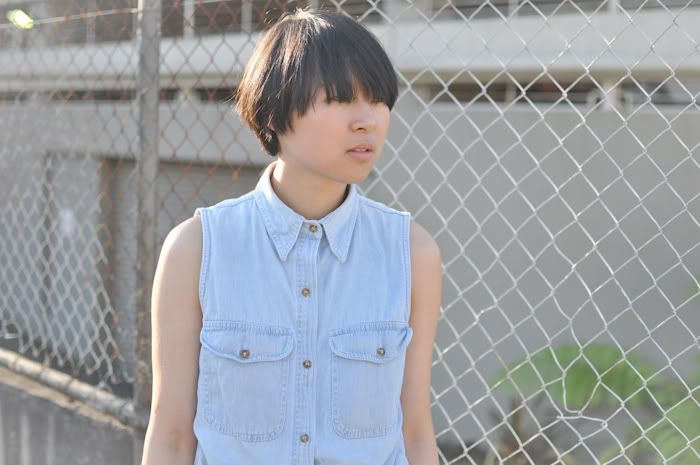 It's been sweltering hot. Especially unbearable this Sunday afternoon. It's that point in Summer where brains mush, fatigue sets in, haziness, and the continuous hum of the fan lulls one into the unconscious. Battling this, we have been. Forcing minds to focus. They say next week this'll all turn into
cyclone
.
I'm wearing my prided Margiela MM6 denim skorts. Scored in a recent
Zambesi Scramble Sale
. $50. And at the moment, my definite summer 'go-to' piece.
I almost forgot, we just bought ourselves a cheap lil' folding bike. I'm not sure why but neither of us ever learnt to ride a bike growing up. We've decided, that's it. Missed out on enough childhood fun. Time to make amends, one at a time. Wish us luck, and all advice welcome. A couple of
adult-sized
kids trying to learn to bike.