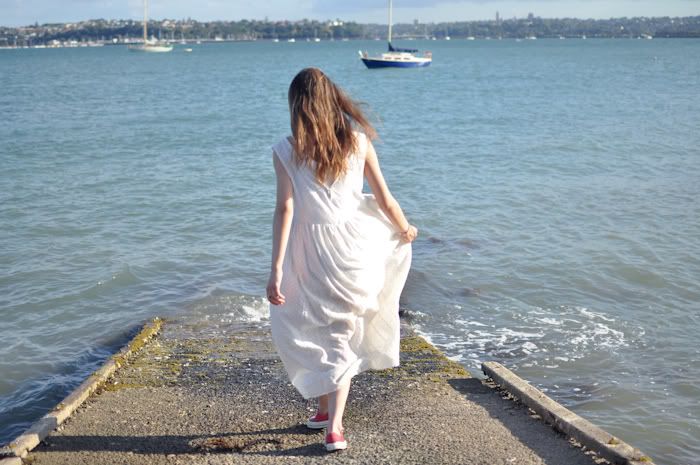 The Christmas-New Years-summer break is officially over and reluctantly
the city's
coming back to life. But don't mind us, as long as its still sunny, we'll be out exploring the local beaches and of course, keeping up our blog here. This new year, it feels right to clean up those loose ends before pounding onto new ground.
This dress, I started making maybe 1 or 2 years ago? A week ago I picked it up again and finally finished it off.
We've also been playing around with chains and stones. It's fruition: a hand chain, which I'm also wearing. This is one of my little pleasures in life - shaking and moving my hands just to see how the chain dangles and falls!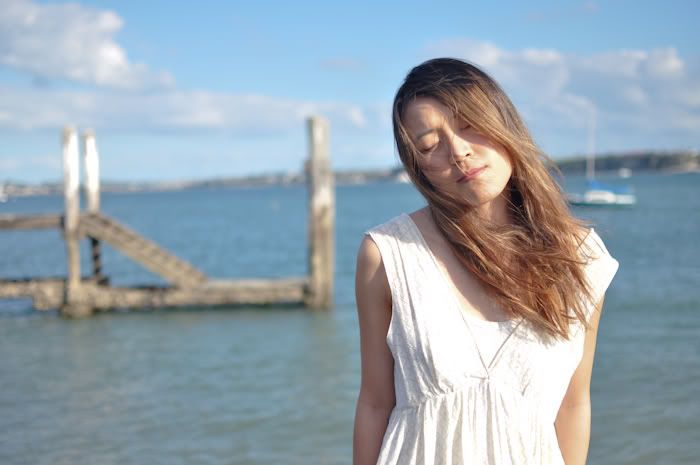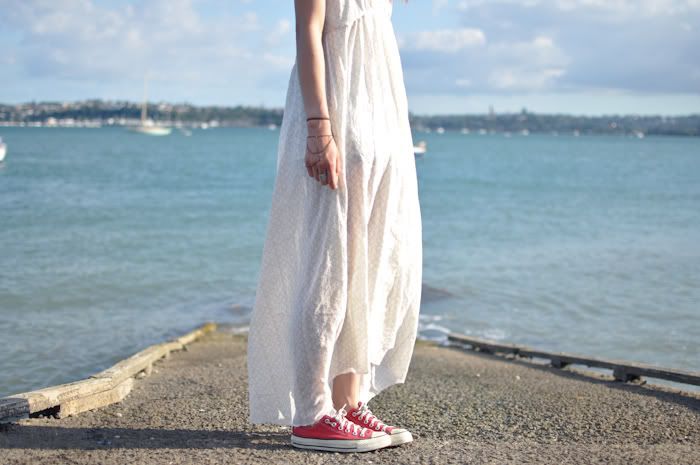 Dress: accessoryofcrime.
Bracelet: accessoryofcrime.
Tank: Bonds
Low-top: Converse