Once in a while, everyone has a desire to go on a journey/ see something fresh outside of that 'everyday' they live in. These photos are from our travels earlier this year. I can't even believe that I was traveling through the land of '
The Room
' magazine! Budapest.
Before then, I had no idea what Budapest would be like. I didn't know what to expect. Firstly, our trip in was definitely difficult. Apparently the pilot didn't show up for work and one had to be flown in all the way from London.
We arrived into Budapest just after sunset but what struck us most was its
sheer grandeur
. The scale of the buildings that lined the sidewalks, the wide boulevards, civic landmarks - all traces of the Hapsburg. But the most inspiring of all is that within this beautiful, imperial city fabric an old world charm is very much
alive
! If felt like people took pride in their culture, their arts and craft, their finesse.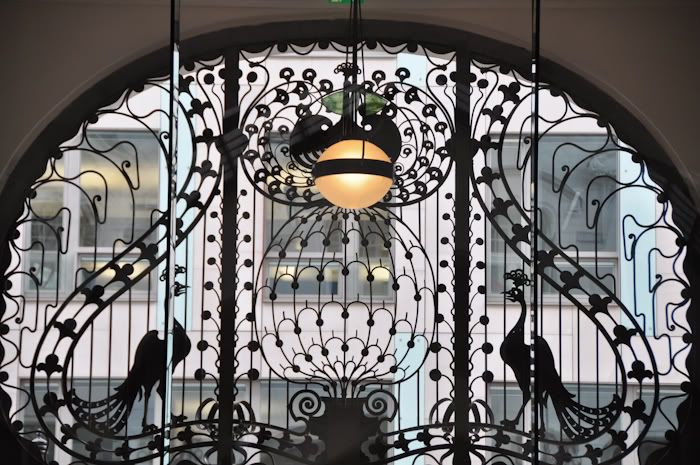 1.
View of Budapest from Castle Hill.
2.
Archaded sidewalks.
3.
Near Dorottya Galeria.
4.
Vorosmarty ter.
5.
Umbrella trail down Vaci Utca.
6.
Glass roof in 4 Seasons.
7.
Elaborate draincaps.
8.
The Little Prince.
9.
Area around St Stephen's Basilica
. 10.
Amazing cakes in
Jégbüfé
.
11.
State Opera House.
12.
More desserts from
Jégbüfé
.
13.
Art Nouveau window grille in 4 Seasons.