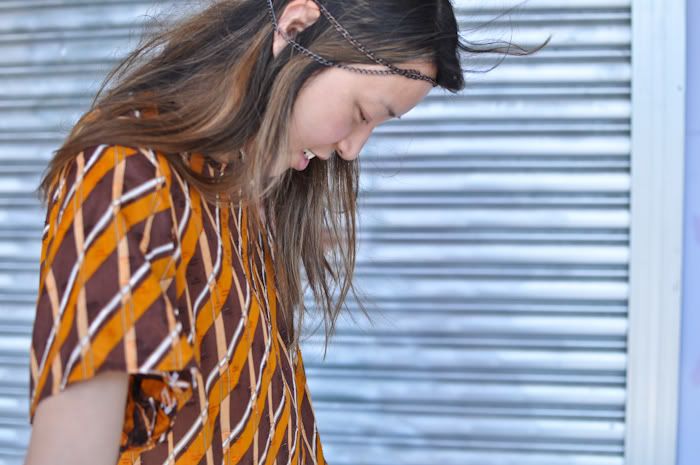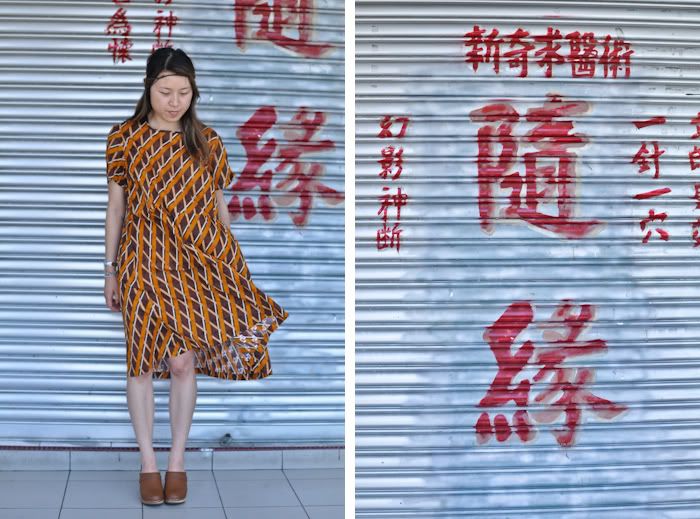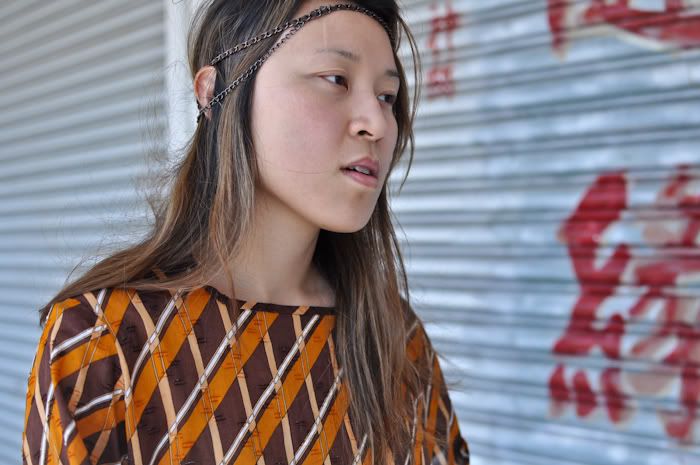 13:02
Sunday
24th Oct 2010
Standing outside the herbalist's store. After over an hour of sitting in the waiting room, staring up at the newspaper clippings and black and white photos on the wall, I was bored. Only then did I realize what a Sunday afternoon meant in Malaysia. The atmosphere is a lot calmer and the wind cooler. No constant honking or motorbikes roaring by. And for that moment, I truly appreciated the rusty folding grill gates, the huge
wooden traditional roller sun-shades(
which are actually, usually a big nuisance when you're trying to cross the road), retro orange pay-phones, and these blood-red brushstrokes that mark this roller shutter.
The words spread across, I later found out to be the name of the herbalist store.
Dress: vintage (from haji lane, Singapore)
Headchain: accessoryofcrime.