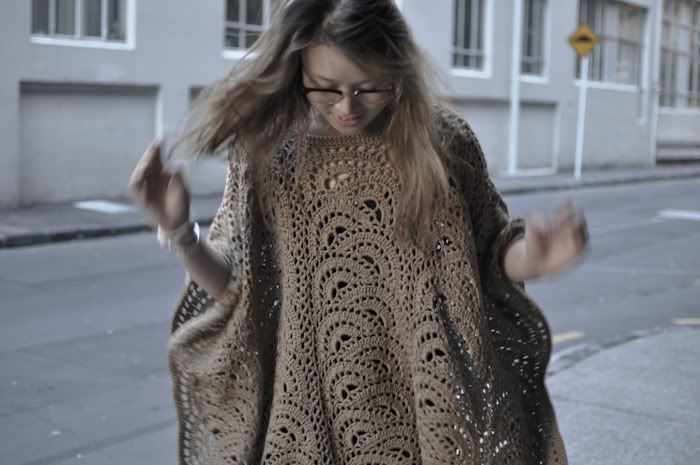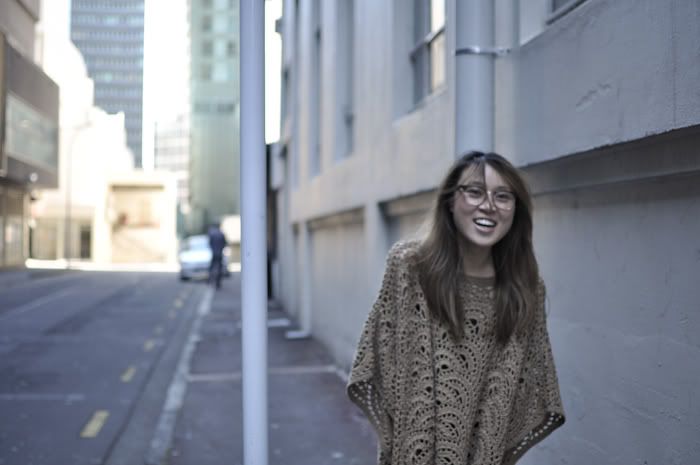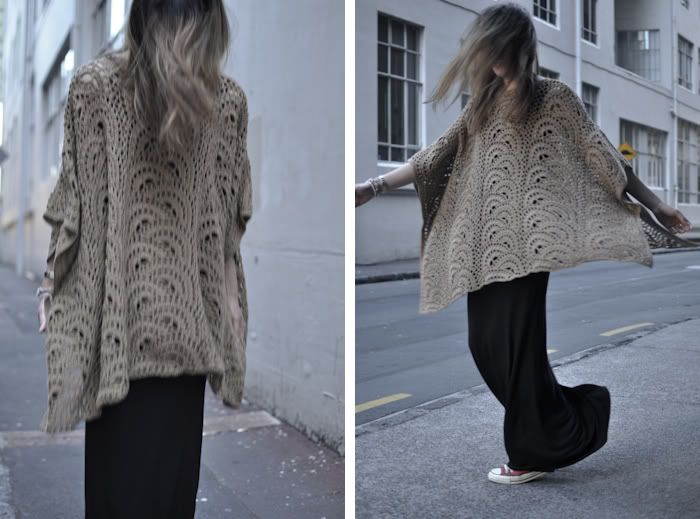 Wandering in the so-called 'business district' part of town. It was all pretty quiet and relaxed this Saturday morning. The occasional service truck tatters by, rostered kitchen staff out for a smoke outside their backdoor. But this next event? Far from the ordinary, it sent a chill down our spine. An old lady with a slightly mussed up grey bob crossed the lane in her mismatched light blue knit, purple print midi skirt, plum leggings and her patent red shopping trolley trailing behind her. Odd? Yes, well we didn't think much of it then, but we took a snap of her anyhow. Her silhouette and her motion stood out and imprinted on our minds. An hour later, way across the Harbour Bridge, 10km away, there she was again, the same purple, blue, plum with red trailing behind her.
I last checked, Auckland did have a sprawl issue. Coincidence? Or is Auckland much smaller than we thought.
On to things less creepy..., after years of searching for some oversized, 'intelligent' metal-framed glasses, we've recently had success - in a vintage bric-a-brac store in Newtown, Sydney. There were a few pairs so we took one in black and the other in tortoise-shell. Deadstock i guess.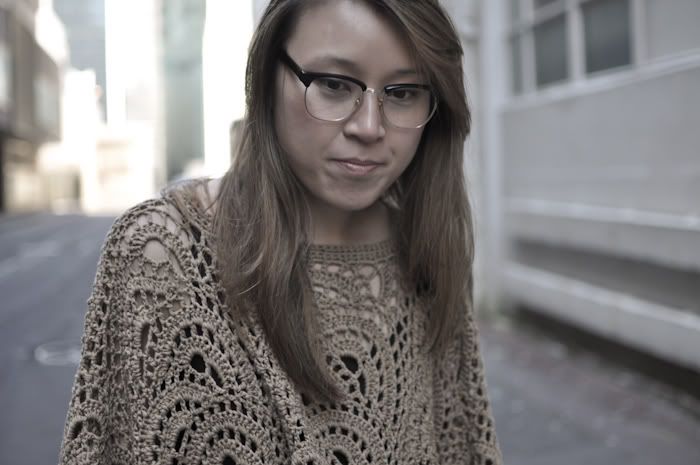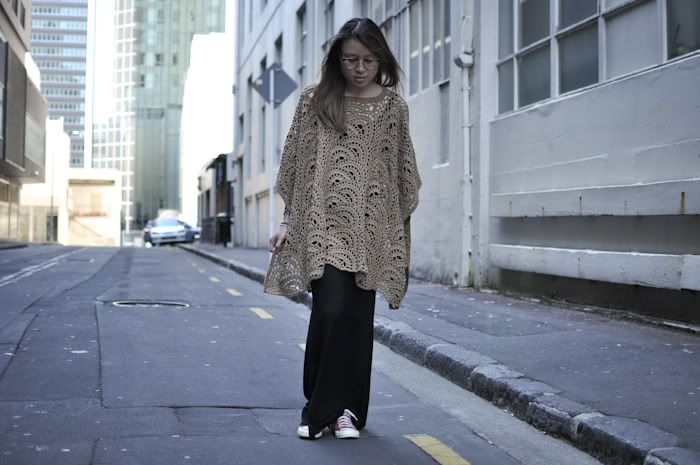 Cape: Zara
Top: h+m
Skirt: Audrey Cantwell
Shoes: Converse
Glasses: Vintage (from Sydney)