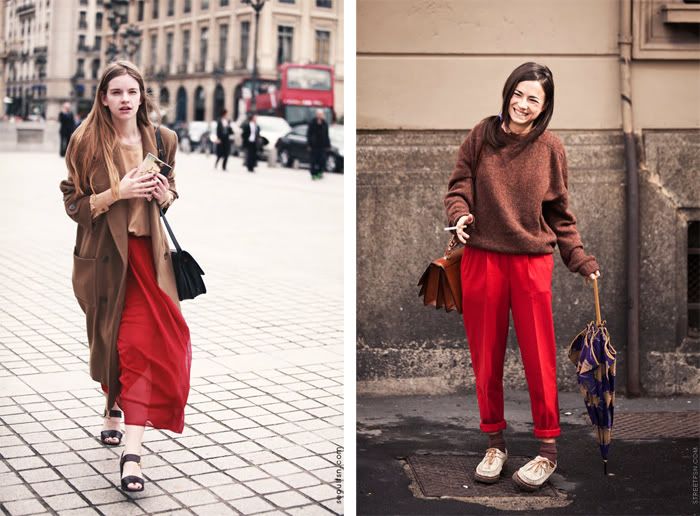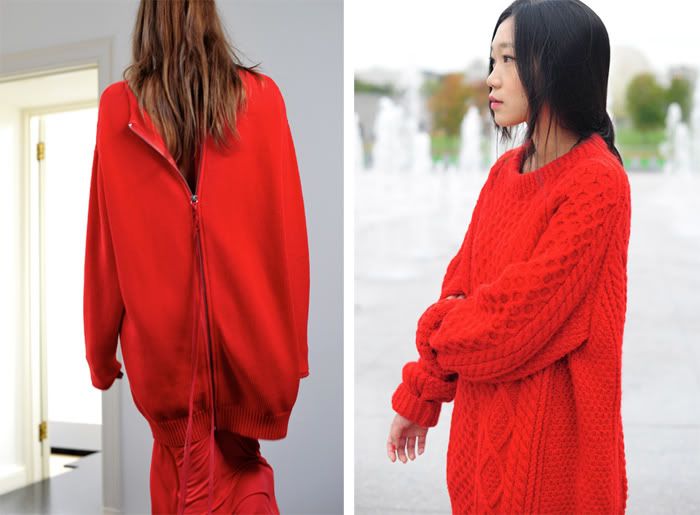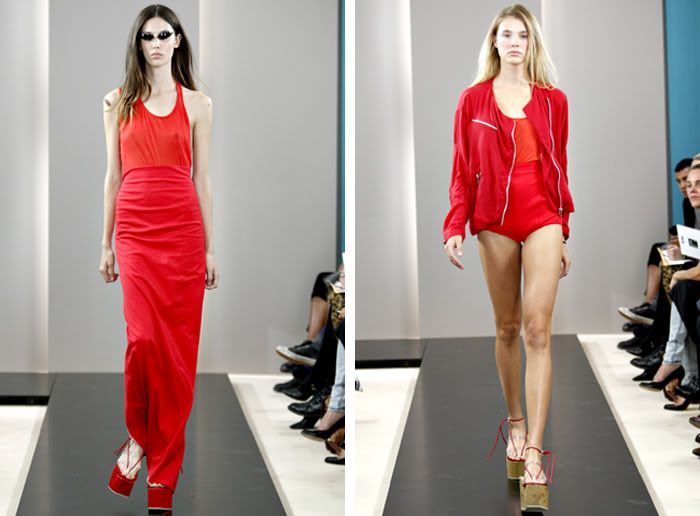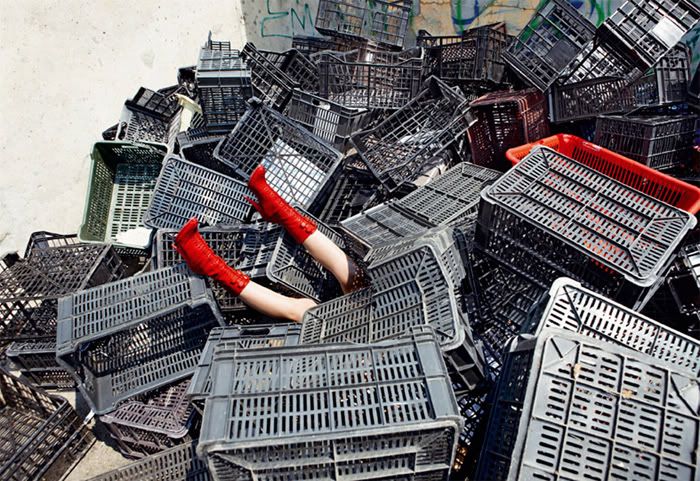 T
hank you. This post was so much fun to prepare. What an invigorating time we've been having collecting all our favorite '
red moments
' together. Just so we can splash all this red across your screen, all in one go! It was important to us that this post be strictly on this specific spectrum of red. Fresh crisp red. Not burgundy. Burgundy? Now, don't get us started..... that's a whole other story.
Back at home, we are missing some of this red action. It's okay. Babysteps we'll take. Anyone have any grand ideas where we'll find a red sheer skirt like the one above taken by
streetfsn
??
So maybe there is more than just the red obsession hiding in this post. Say, 3 obsessions?
1. The photos by Nam of
Streetfsn
. A great and inspiring street style photographer/blogger that's roaming the streets and capturing such personal and fleeting moments in the Fashion Weeks and Seoul. They're unpretentious, they're soft, they seem to capture those 'in-between' moments -people in their natural state.
2. Valerija Kelava, the Slovenian model in the first image. She's one of those odd beauties that inevitably captivate us, her deathly intense stare, her deep yet soft angular features, her lean masculine build... just coming to my senses now. She really deserves her own post.
1
.Valerija Kelava in The Room blog 2
+3.
Streetfsn 4 + 5
.

Pics from Han

neli
6
.

Daul Kim in Russh
7+8.

Acne Spring/Summer 2011
9.Editorial 'Land of Confusion' from The Room