O, the sweet Pierrot collars. This collection definitely calls out to our playful, cheeky side. We love the play. It's a charming innocent girl, at the same time a demure and intelligent woman, but of course with a strong wild side and a glam rock attitude. Charmed by the elongated proportions, crisp buttoned-up sheer blouses, metallic mid-calf bottoms, the retro hued block wedge and such magical sheers in off kilter tints and whites.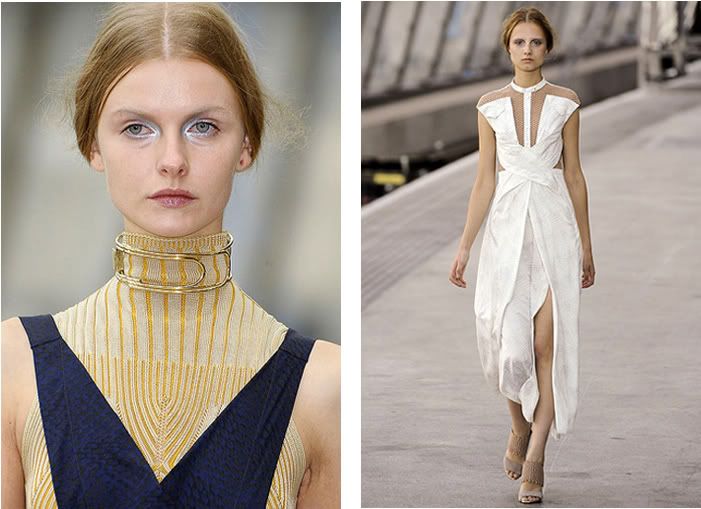 We love that even just looking at this collection makes us feel so calm and grounded. The mix of natural whites and earthly nudes, mustards and camel, with a pop of blue. The drapes and folds are relaxed, never contrived or extravagant, the midcalf hemline too adds to this relaxed feeling, light and free to blow in the dusty desert wind. Elegant, wise, modest, weathered yet unscathed. The moments of strict metal accessories, touch of blue, brick, and shimmer makes the collection simultaneously futuristic.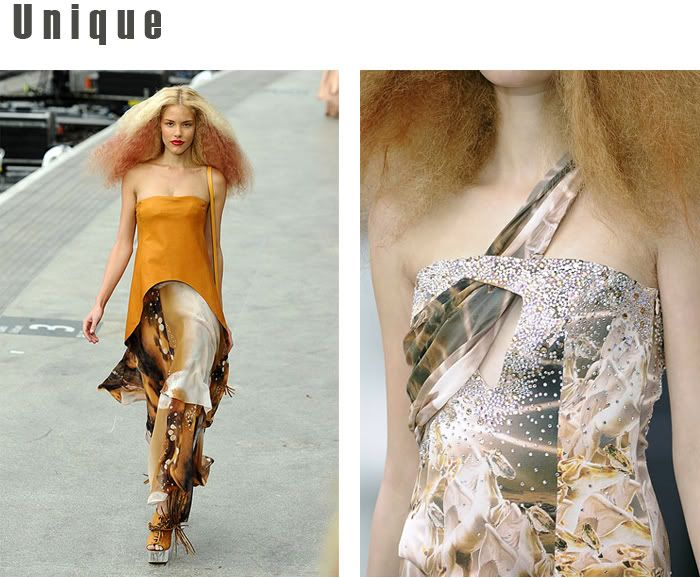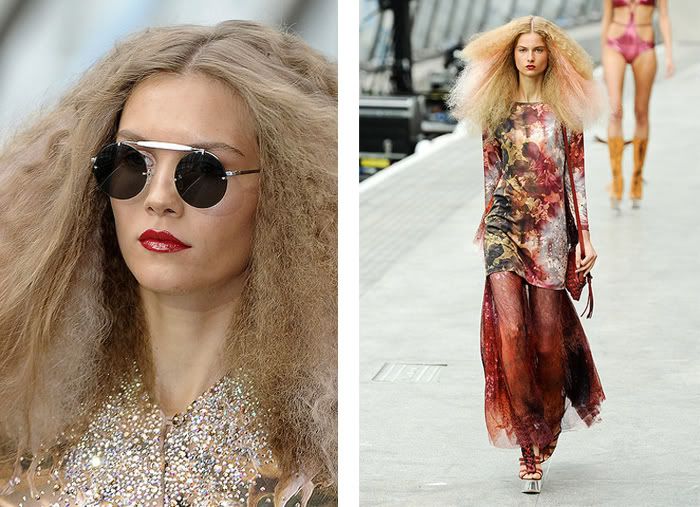 Disco balls. Fro'. Perspex, round sunnies and groovy prints. It's

70's glitz meets motown,

baby. We love the tacky mustards, maroons and rusts. And the sight
as the models walk down the runway together, a huge blur of these tones fluttering and dancing under
that dense afro cloud.
Source: style, elle, nymag