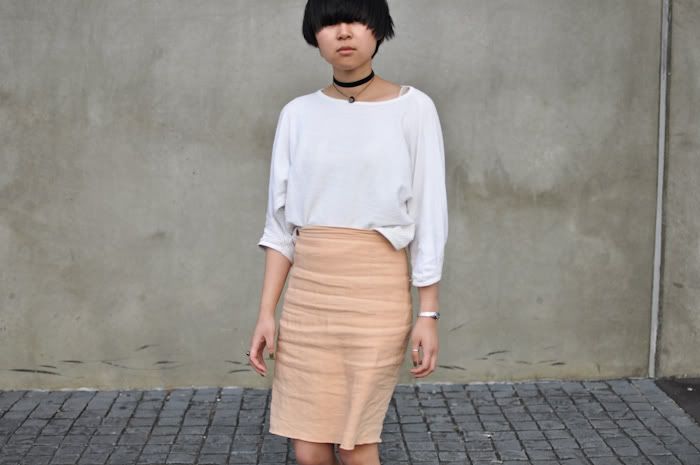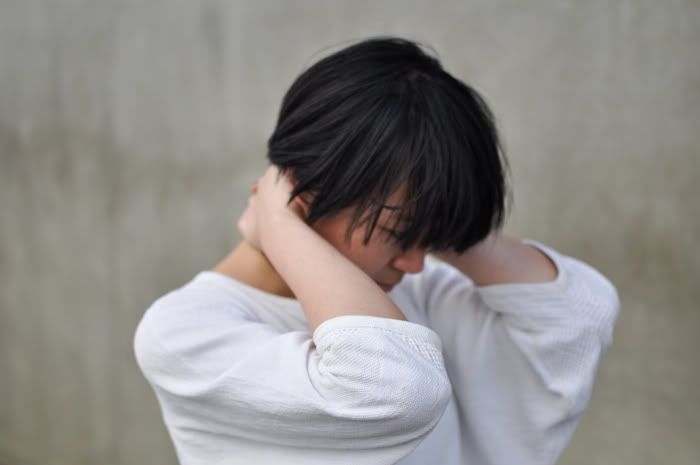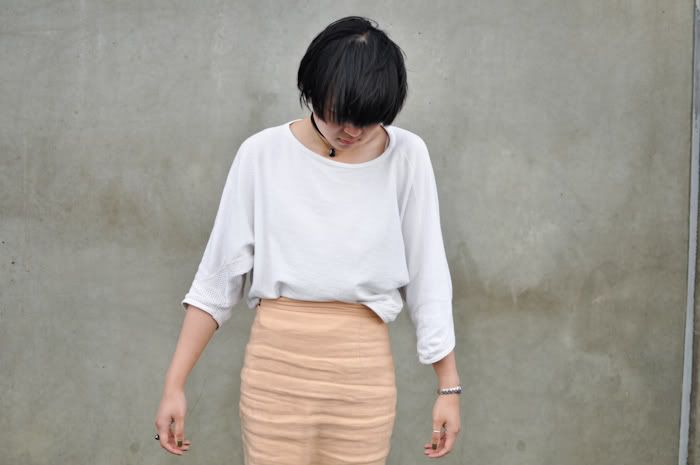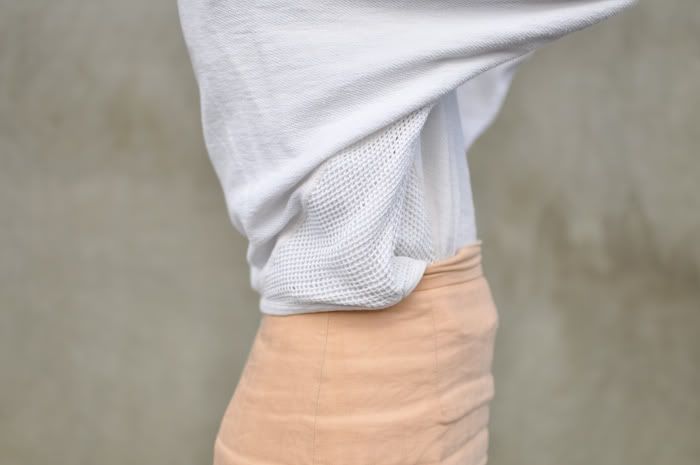 I know, I need a fringe trim, right? But really, I'm enjoying the wall I've created around myself, and being able to screen myself out, so maybe I won't.
My skirt probably also needs an iron too, but really, I like it better now all crinkly than when it was all smooth and freshly ironed.


There's been so much spending temptation this weekend - online and off. We went to the Zambesi Scramble (a sample sale they were holding). If you guys haven't heard of Zambesi before, one of our previous posts at their A/W2011 would be a good taster of what they're about. They're actually one of our favourite New Zealand labels - just, we usually can't afford it. You should have seen us, going through these sales racks so thoroughly! You'll see the pieces here soon. But for now, a clue about the pieces we scored: mega 90's.


Finally get to share with you another version of chokers i've been making. I just fell in love with a certain little piece of Garnet, the hint of dark red that it glows, but otherwise it almost looks black. Here's a thought - would any of you be interested in a giveaway... say, with one of my chokers as the prize? It's been a while since we've done one here. And we're feeling festive, a lil' christmas-y. Just running it past ya. Let us know what you think.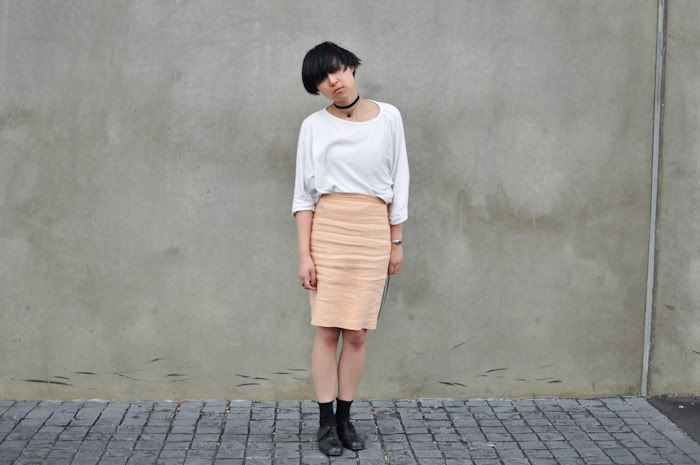 crop top : vintage
apricot skirt : one half of mum's suit
jelly brogues : vintage
choker : made by me (accessoryofcrime.)