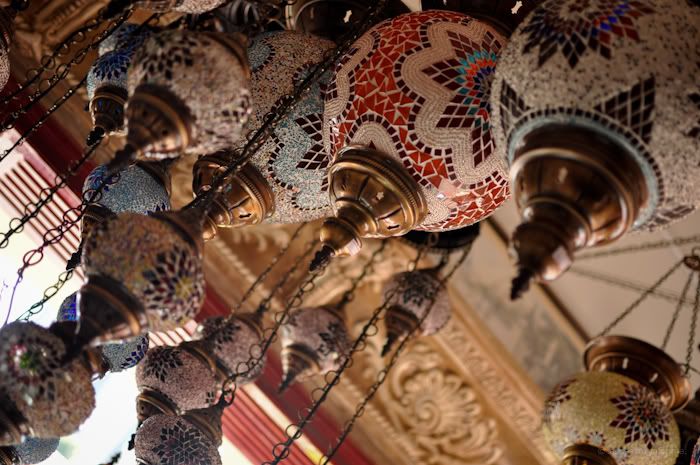 Kampong Glam
is an area of ethnic fusion - a newly gentrified quarter with historical
Muslim/Arab ties. It's a part of the city that we had never experienced before but are most amazed and inspired by.
Arab Street
is the main thoroughfare where we found lots of textile and trinket stores selling haberdashery, beads, ribbons, and huge range of batiks and kebaya fabrics. Sharing the same arcaded sidewalks, are traditional and new speciality stores: tapestry stores, mosaic lamps stores, rattan stores, shisha cafes, plus, the Sifr Aromatic store with its prided collection of antique perfume bottles, a definite favorite.
Haji Lane
, a youthful injection into this traditional quarter. It's filled with mini boutiques and pop-up stores carrying vintage, local designer and avant-garde collections. This is the one place where we did have a good rummage for some local vintage.
And the weather?
(thanks for asking)
It wasn't too much of a pain. Temperature was hardly agonising. Think a nice warm summer day. But we did admire the locals that don't even break a sweat and maintain perfect composure - eyeliner
intact
- even after dashing the block. Yea, its the
humidity
that does us. But honestly we just loved our time there, especially when we've had the chance to explore these little wonders of the city!
If you ever find yourself in Singapore, you gotta check out Kampong Glam.
We'll be back for more.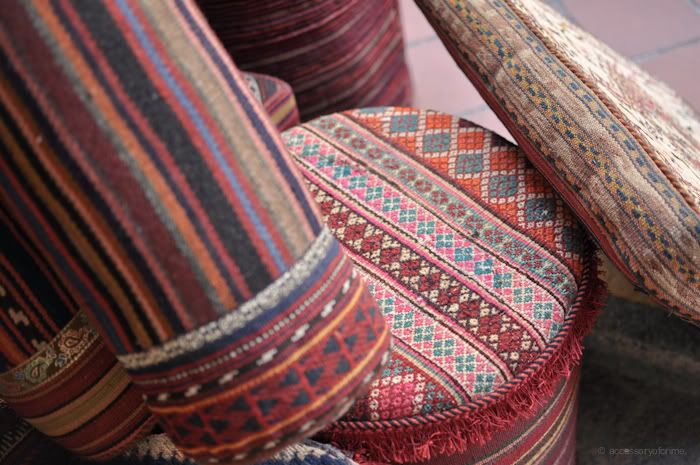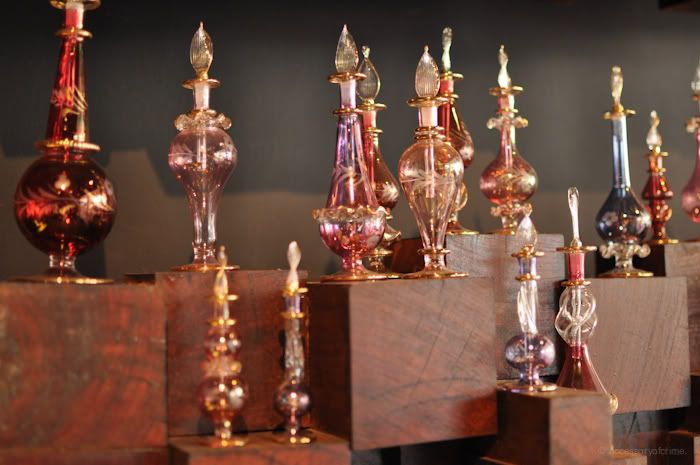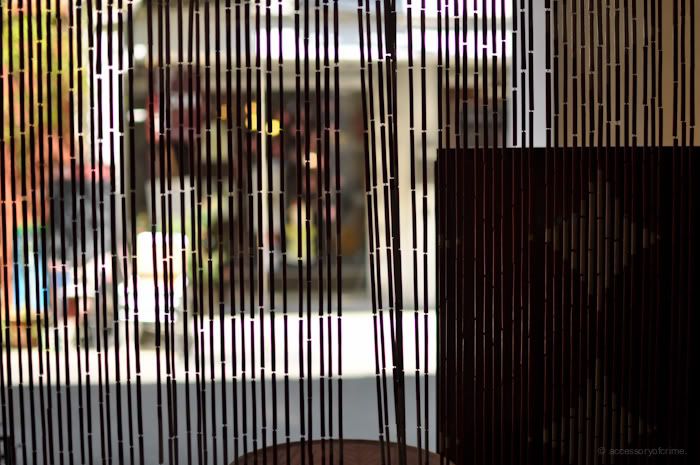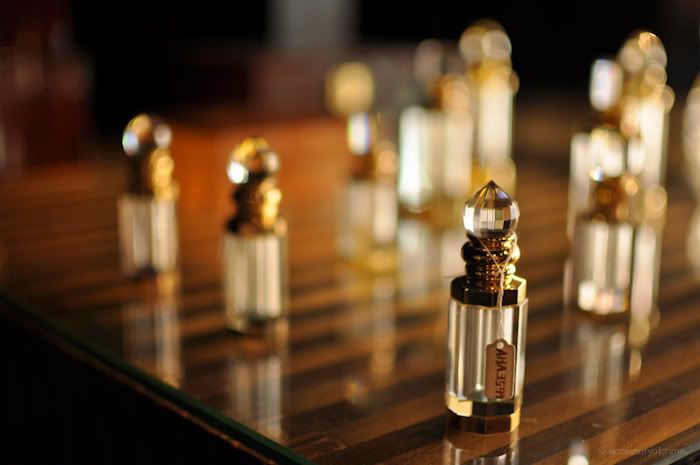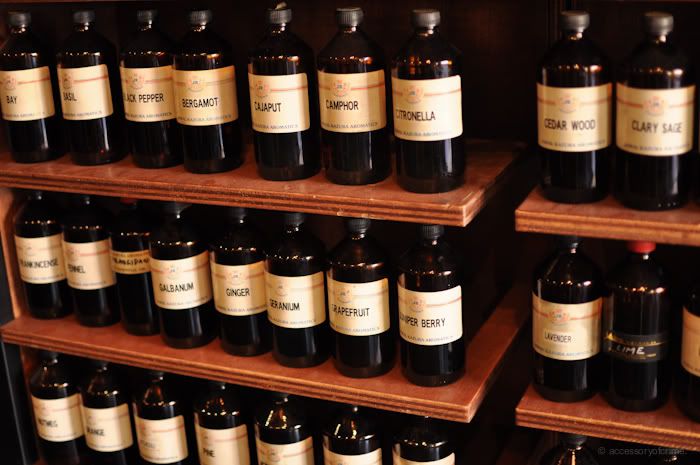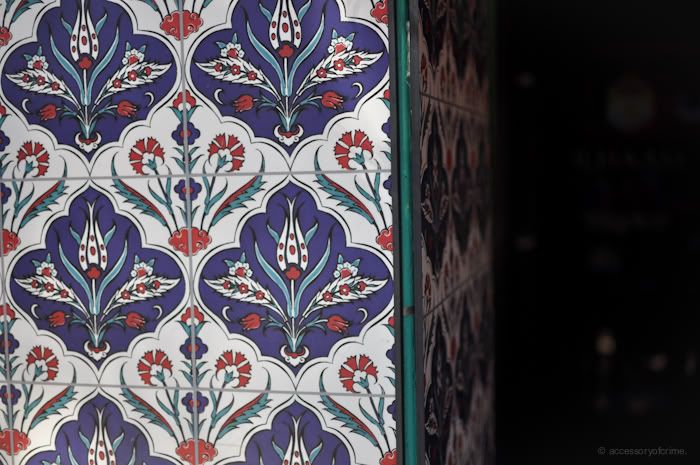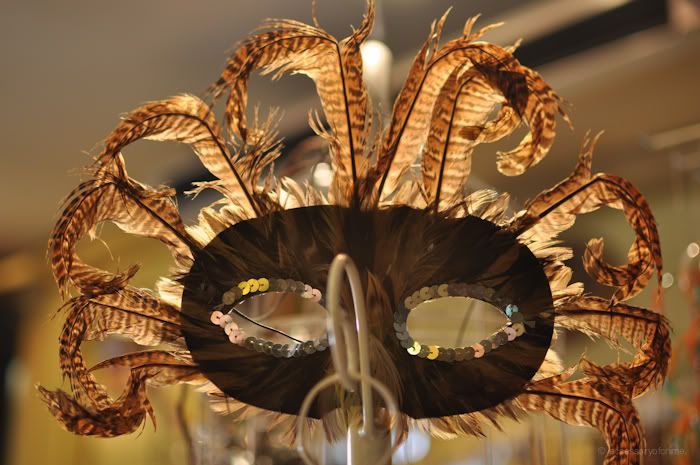 1
.Mosaic lanterns
2.
Footstools & cushions outside persian rug store
3.
Egyptian perfume bottles at Sifr Aromatics
4.Dreamcatcher
5.
View through a Haji Lane store
6.
Antique perfume bottles
7.
Collection of scents at Sifr Aromatics
8.
Quirky wall tiles
9.
On Arab Street
10.
Haji Lane
11.
Masks at an Indian trinket store