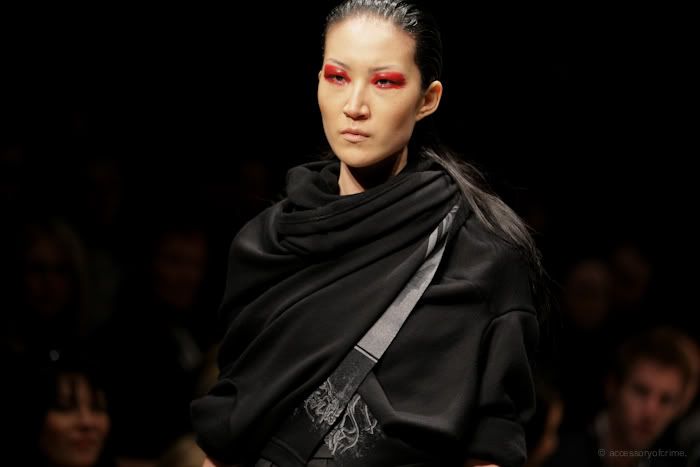 Been having so much fun in Singapore, now in the airport waiting for our flight to Malaysia. Free wi-fi + Ossim massage chairs!! What more to ask for after days of endless walking.

We have been missing blogging at the moment but we can be followed and contacted via twitter. Expect some random updates when there's wi-fi. And for now, a pre-prepared post on Jimmy D's collection from NZFW.

We are really feeling the tough chick + fighter/boxer . Think Michelle Rodriguez ...... post-fight, returning from street-battle dragging, in worn elongated forms with relaxed chains and diagonal harnesses that are to kill for!!!