At this point we're pretty much dead-to-the-bone tired. So much to prepare and errands to run. Maybe we didn't mention this before but in about 3 hours we're jetting off to Singapore. We will MUST succeed in connecting to the net and posting from there because we have so much to share with you! And hopefully lots to update from south-east asia.
Really can't wait to get there for some warmer days. (Yes its s'posed to be spring here, but the sudden spring chills on top of our sleep depravation have caught us off-guard, and now I'm a tad on the ill-side.)
At this moment we just have this one song (

Noir Desir - le vent nous portera

) to keep us continually energized... over and over.... as well as watching Cocorosa's v-log over and over...mmm
.
à bientôt !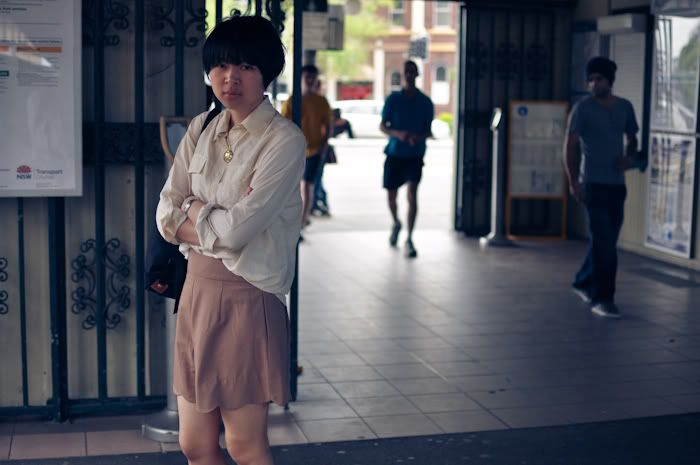 Shorts: Queens Wardrobe
Backpack: Longchamp
Necklace: Souvenir from Toledo