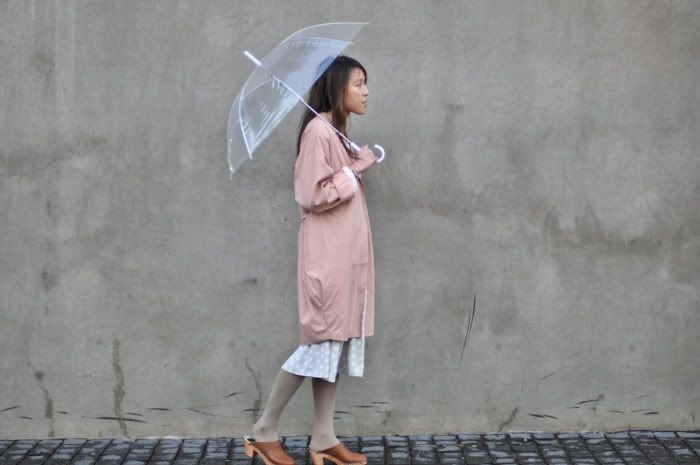 Just something fresh after those fall looks from NZFW, it is spring here afterall.
Here's what I wore on the first day at fashion week. Full schedule. Untamable weather. Lugging heavy cameras and foot long lenses. We didn't manage to capture all our looks for the week but we tried our best.
This is me making the most of the wild Auckland weather - a proud moment to be accessorizing with umbrellas. Its ironic how this week is all sun, clear skies and happiness.
Off to Sydney for a wedding (and some vintage shopping?) in 5 hours. hmm... maybe we should start packing. Hope to update from there. Please, Australian readers! Drop us a lead of your favorite spots! I'm sure there's more to Sydney than Oxford St, Bondi & Darling Harbour.