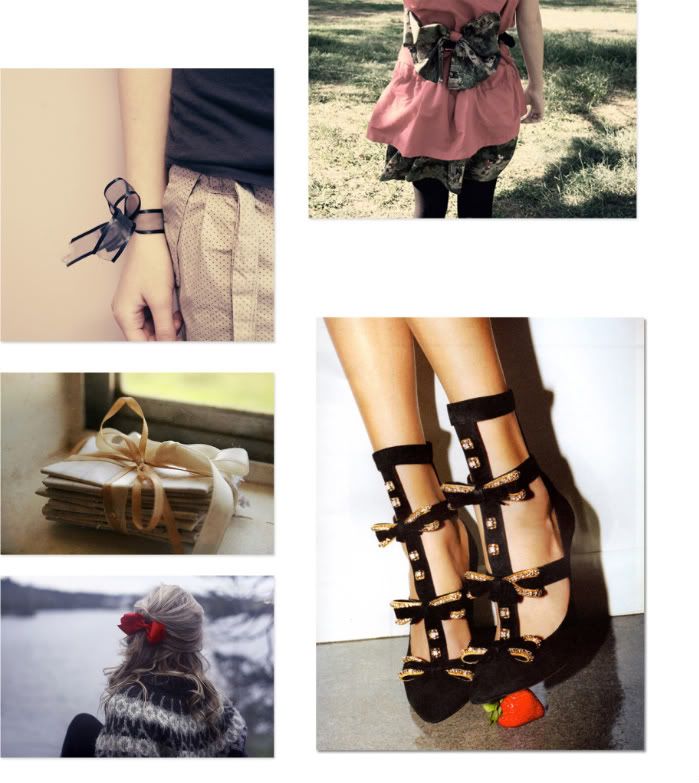 Blair Waldorf, Minnie Mouse and Mademoiselle Butterfly - what do they all have in common?
BOWS
We were searching through weheartit for wedding decoration inspirations like 2 months ago, we came across heaps of bows that we were ogling over.
Velvet, satin, skinny, wide, relaxed, stiff, obi, hair bows, school girls, loose bows, you name it.


With just a lil' effort, it gives the whole outfit a different vibe: carefree and girly. I dunno, it's just a nice little addition that gives this vibe that you're partly in costume but partly not. kinda like a Minnie mouse off-duty .
Make a teepee. Come inside.

Pull down tight so we can hide.
Around the mountain... here we go!
Here's my arrow. Here's my....
BOW!
Source: flickr: anna inghardt, lookbook.nu, englishrussia, weheartit, selfservice, chloe, achuka, tumblr