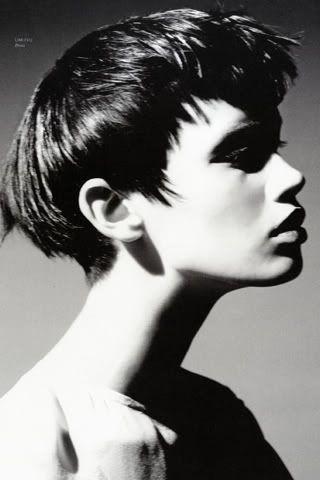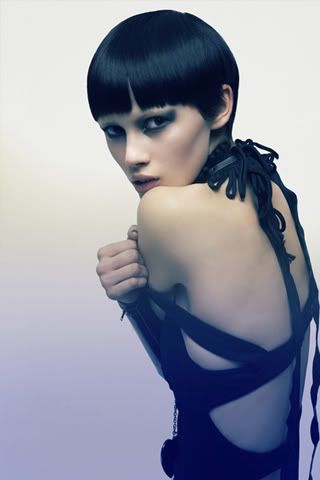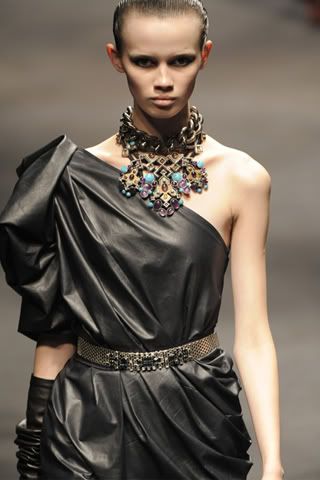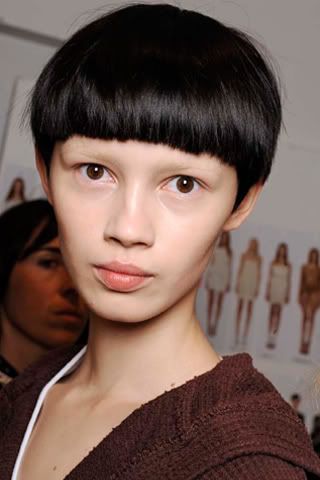 Ranya Mordanova

,

muse of Riccardo Tisci

. Known for her swan-

like

neck. I never really knew what that meant until i saw a pic of her in profile. She stood out most because of her grace, innocence, and dainty frame - she's

kinda

boyish but not androgynous - if you know what i mean -

softer

round the edges??

She is noticeably smaller than the others, yet its amazing how frequently they use her on the runways. Maybe it's cause when she walks, she gives this other-worldly aura. Her presence at the end of the runway just captured us. We just wanted to see more!
(Yep, we have been watching ftv a bit too much lately.)