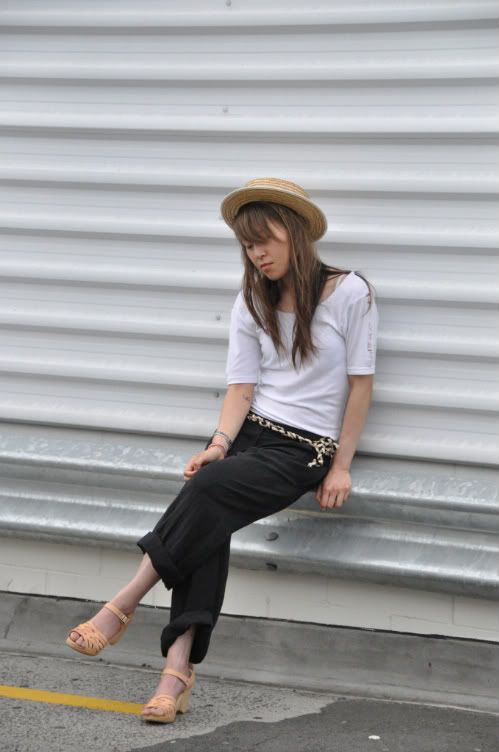 Birthdays. Christmas. In these celebratory times, I can't count on getting

any

presents. I am one of those

tough-to-shop-for

people. So trade in all your gifts for bombardments of '

whatdyawant for christmas

?' + '

whatdyawant for your birthday?

'. I can never come up with any smart answers to this question. Just a

shrug

and a '

i dunno

'.
So whatdyaknow, on the day -

de nada

. i know the heart is in the right place. it's ok.
A-ok.
So this year I'm doing them a

favor

, I'll shop for myself. Promise to show you what i got for Christmas. In time.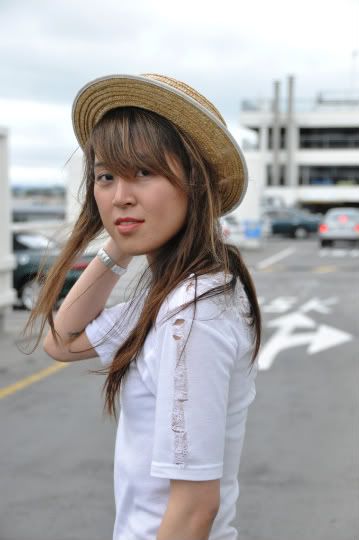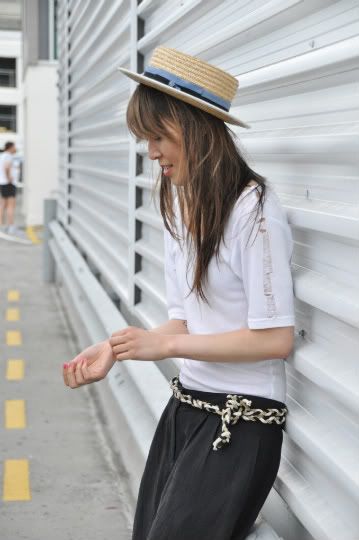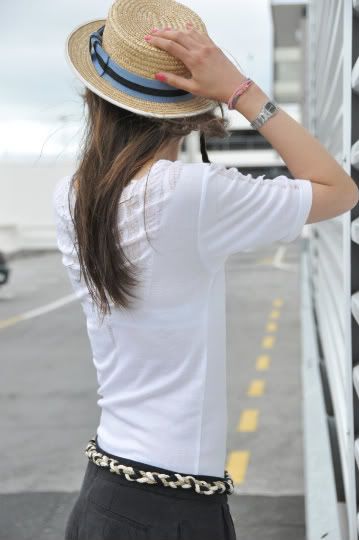 Hat : Vintage
Top : diy thrift
Pants: Karen Walker
Wedge : Swedish Hasbeens
Belt : Vintage haberdashery