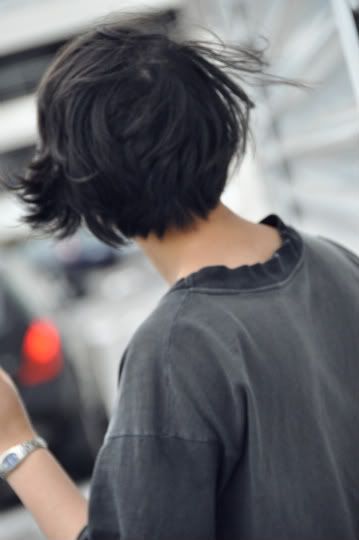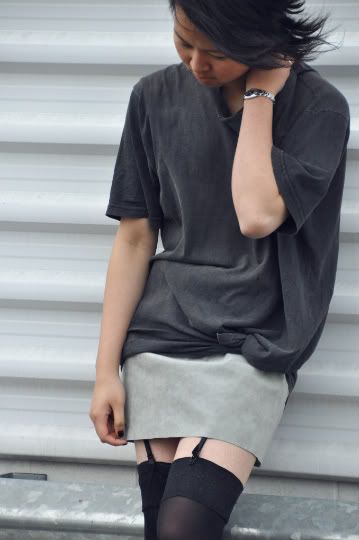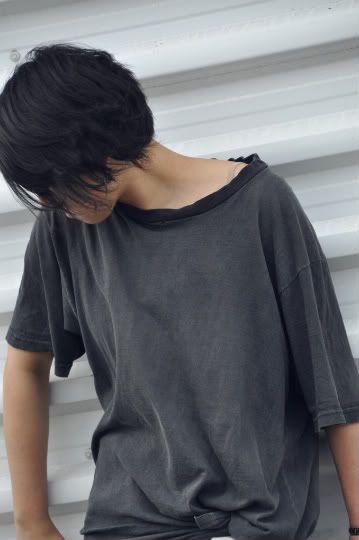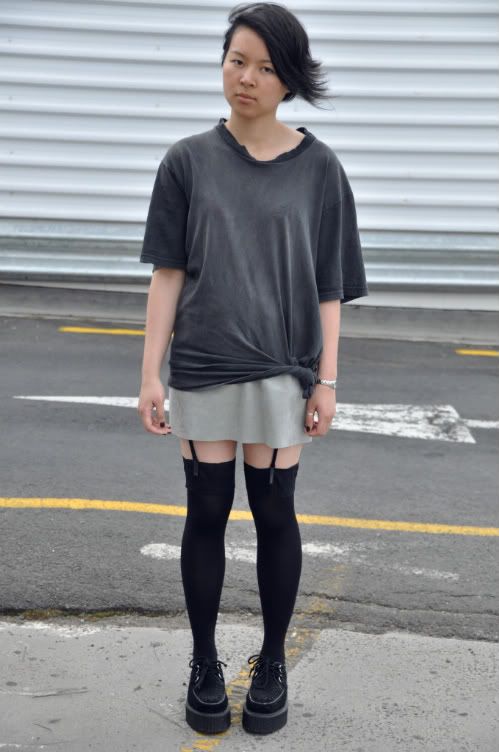 Top : Vintage

Skirt : thrift
Creepers : Demonia
Garters: h+m
Socks : Levante
Excuse this not-so-festive post, given the times - being just 9 days til Christmas. I'm not feeling very festive. At least not today.
With that being said - I'm not angsty either though I may look it...

not

?
It's really a cocktail of the following ~ screwed up sleep cycles; post-adrenaline hangover;

plus,

the NZ summer is quite the draining. All I wish for is winter. Maybe I'm just a

winter cat.

All you have to do is check out my shopping basket to know which season I long for
.
Ridiculous really.