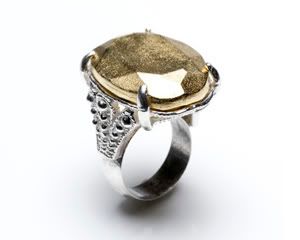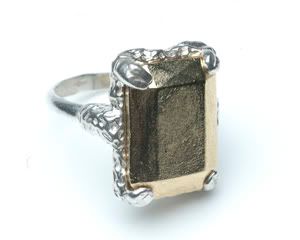 We could never have enough finger embellishments! These clawed-jewels are waiting to join the pack on my knuckles. They're Digby & Iona's. We checked them out at their store and immediately fell in love with their gadgetry. (I mean a pistol ring?!?!?! you gotta check it out.) And apparently if we say the

secret code

HOLIDAY at the door from now till new years, they'll shave a-fifth off your bill. That's 20% off by the way.
They also make some pretty steam-punkish themed and quirky adornments.
I figure the one on the right would make a pretty good gift for my bff.
Source: anniemal, digby & iona