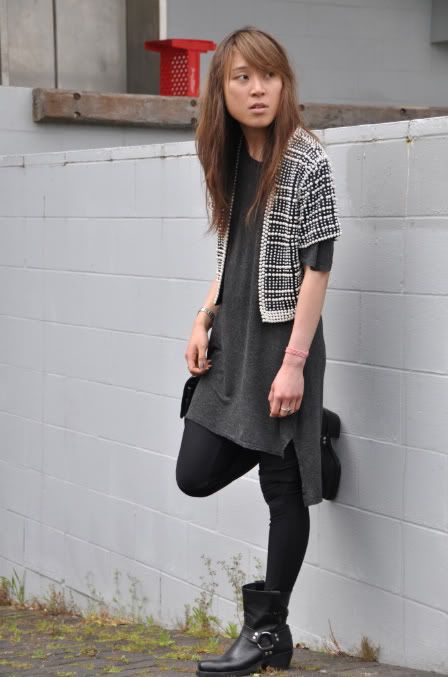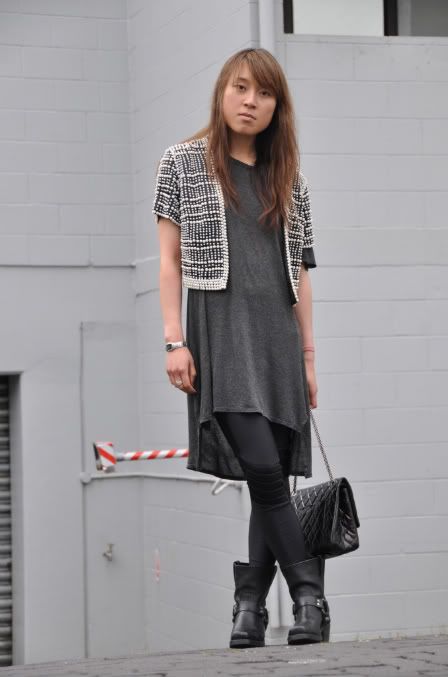 Jacket: Yvonne Bennetti
Dress: T by A Wang
Leggings: h+m
Boots: Frye's
This jacket is
hand-stitched with pearls on a silk back with a gridded pattern, the sheer weight of this piece and the heavily-beaded trims. are just amazing. Who knows how many beads are on it???
Yep, it's as divine as it sounds and you'd think a piece like this will get a bit more
showtime
but not once has it been worn. It's spent its last three years since i bought it catching dust in the wardrobe.

I really don't know why. I don't think I'll let it catch too much more dust now.