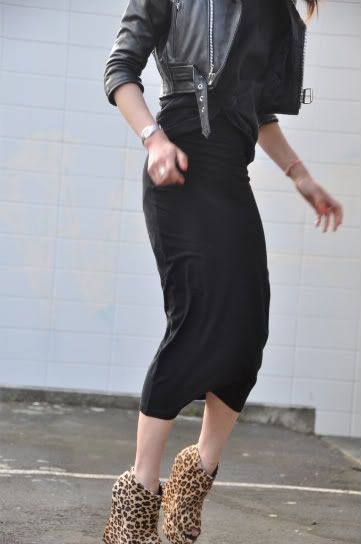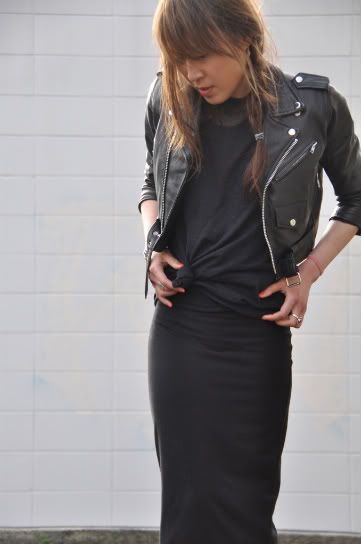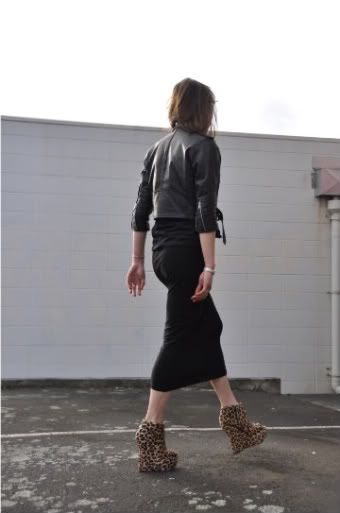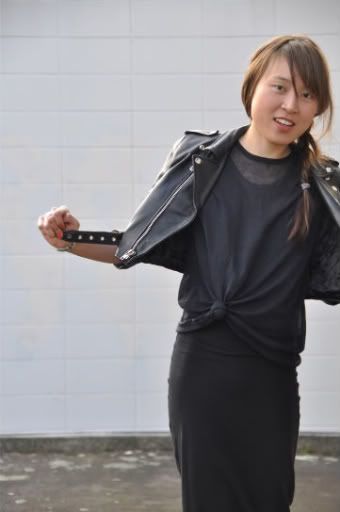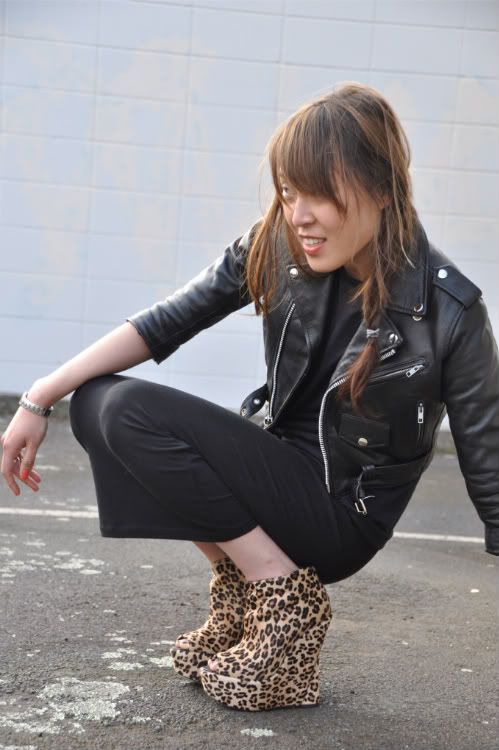 Jacket : Vintage
Top: COS
Skirt : Topshop
Wedge : Ashish x Topshop

It's about time that i broke into these wedges. They are seriously like

hoofs

!! how bout that..getting in touch with my

animal instincts

. Its been months since i got these but i do still like to pet and stroke

the leopard

. They're alright to walk in -

if you'd like to know-

They're alright to jump in. but no way in hell(

!!

) would i choose to walk down a red carpet -

or any carpet at that

in them. I'd sure trip up.



p.s

. this is the current length of skirt i-

hunt

, hunt, HUNT FOR!!