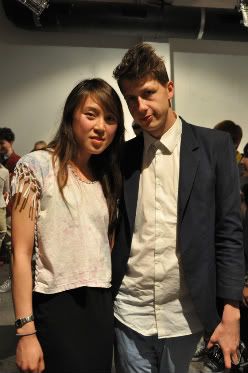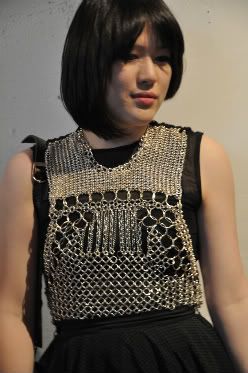 Its been such a hectic week!

Baking

lavender cake;

trying

to make boutonieres; going crazy over leather cords and ribbons in

ike's emporium

;

seeing

an old chemistry teacher's band, Bressa Creeting Cake, reunite in a lovely gig; and Mojitos galore. But the Facehunter Party in Auckland was definitely one of the highlights. Thanks to Designer Direction for organizing the whole event and Melody + Lou for getting us on the door at the last minute. Though this is not our usual scene, it was definitely a buzz meeting Yvan, and a collective of

"chic"

Aucklanders showing off their wares - who wer

e

(mostly)

unknown to us. These above snaps are the ones that stood out the most to us (minus a few that had to be edited out cuz of the dim lighting, even though we loved the looks so).
The Multicoloured Knit. The Wide Brimmed Hat. The Beautiful Head of Red. The Chainmail Vest.

Enjoy. We did.