Well, with my partner in crime jet-setting off to her NYC street wandering, I find that, alas, I am left to my own defenses - mostly- with keeping the blog alive. And I intend to do so, thankyouverymuch!

I - like most of you - will be hoping she does drop us a line + pics (no pressure or anything) of the mischief encountered and hopefully from meeting up with some of you over in NYC - treat her real good- like one of the family won't you?? ---- O gosh, so you're catching on to my rambling nature and literary diarrhea when uncensored by the other huh? Well, that's what you get when you'd much rather cast aside the thesis waiting to be written for a good ramble on.
And...as for the Visual compartment of the post, today we will be serving: outfits, worn not too long ago; taken on a side of Saturday afternoon sun, some warehouses and blue charity clothing bins.

Enjoy.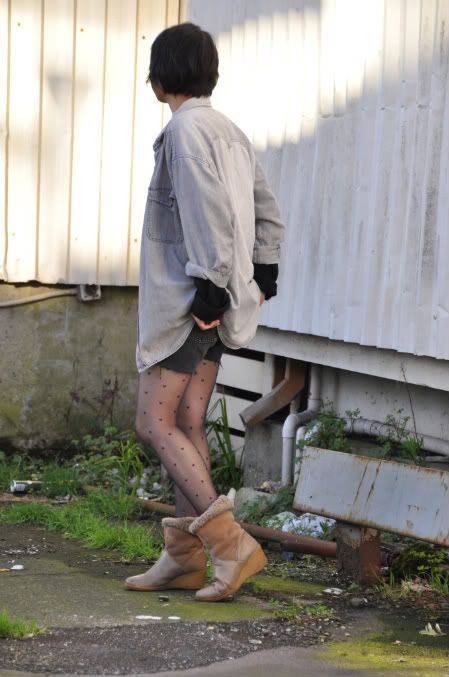 Shirt: Thrift
Shorts: levis cut offs
Boots: Vintage
Tights: Tabio
---------
Blazer: Vintage
Skirt: Thrift
T: Thrift
Bag: Chanel
Booties: COS