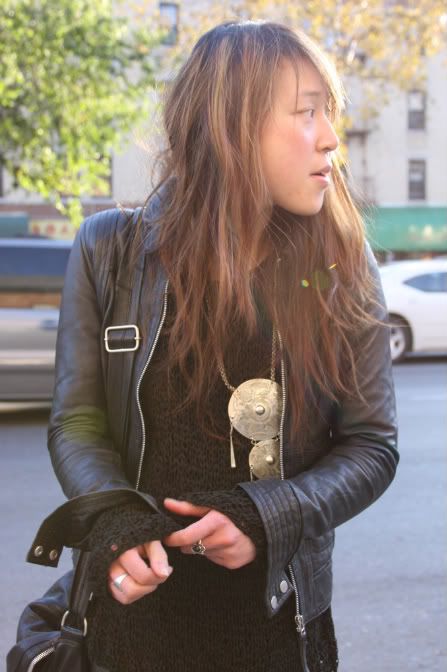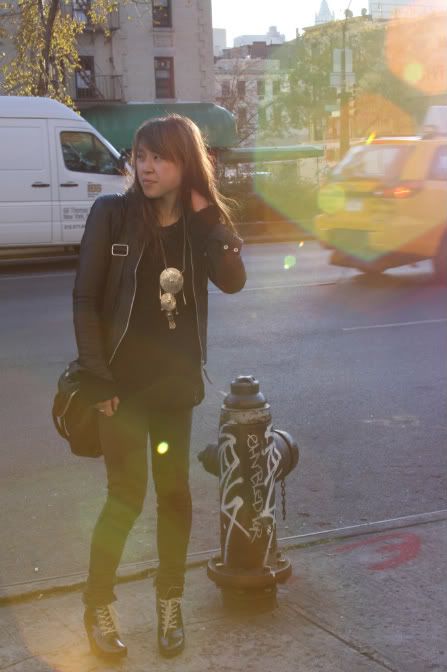 jacket: Zara
top: H + M
jeans: Topshop
boots: H + M
necklace : vintage
It's painful to be jet-lagged whilst spending 3.5 hours at the hairdressers. The hair has reached a point where it is forever looking greasy, flat and streaky. It's time for a comb and for some magic touch from the pros!

Even though they have the best mags around and a complimentary Hershey's kiss for the sugar kick.

Vogue Paris September and October, Pop mag and more

... Why is it that all i wanna do is just 'rest' my eyes -just for a second...or longer?
The photos are by Celia from

A fraction of fashion

taken at Bowery. It was a sweet day out with the girls, Celia and Chantal post some topshop raiding, drinks from Nolita and mega munchies from a Cuban shack.
Boy, do i miss those fire hydrants and yellow cabs! even the frequent sounding sirens.