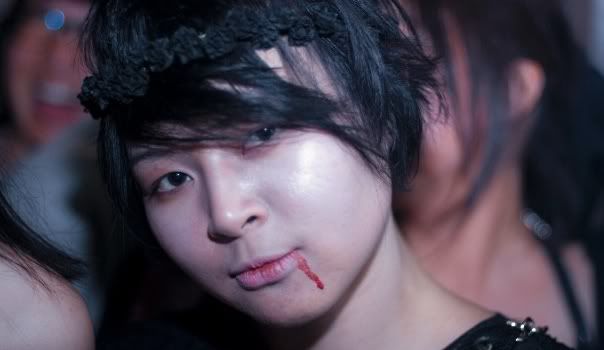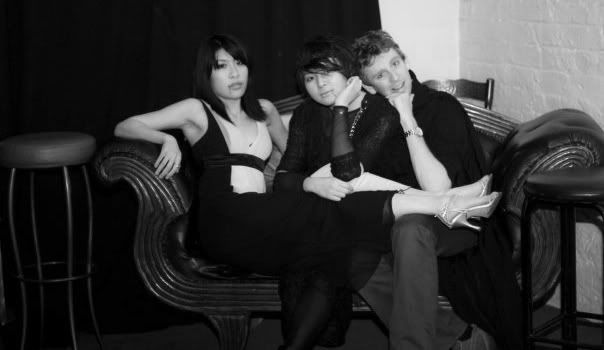 Leggings: Kova & T
Creepers: Demonia
Lace dress: Vintage
Mesh top: AA
Headwear: DIY a la Cherry Blossom Girl
Bag: Domeniki
Call it a Halloween dress-rehearsal if you must.
I think most of you would agree..It's almost

always

fun to play dead or death.

Heck

- its almost

embarrassingly

easy when you subconsciously spend half your time collecting anything interestingly

noir

.
My brilliant family of vamps and demons for the night....Charming?
Photography: david & ray
(hope you don't mind + yell if you do)