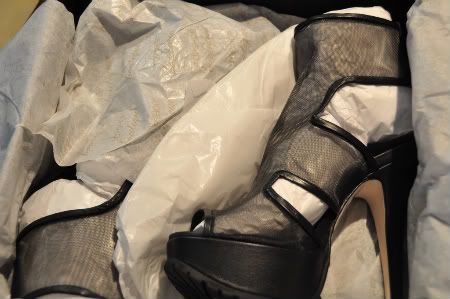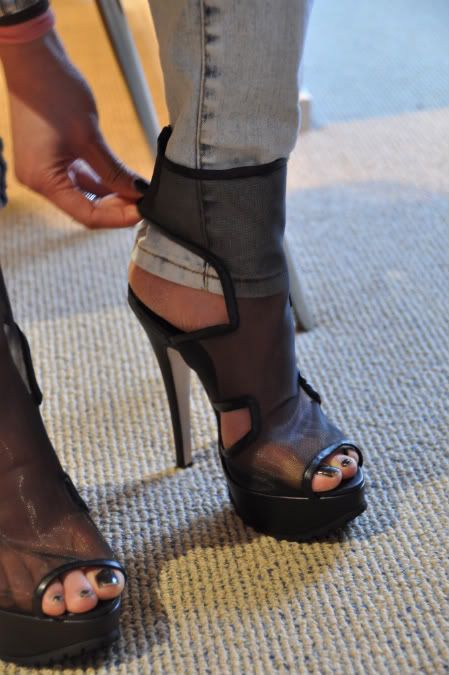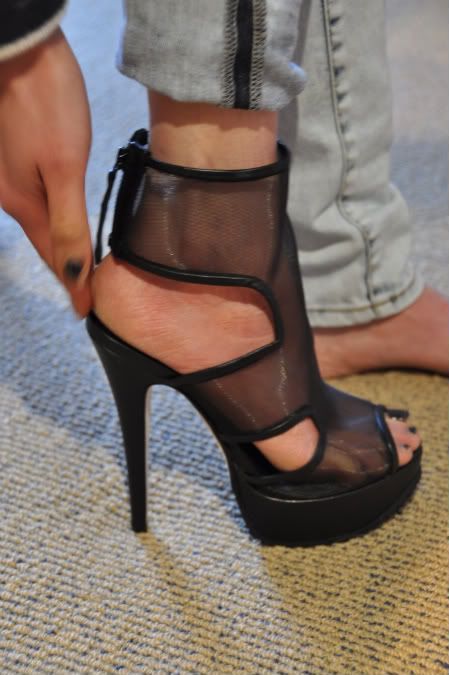 Our Kane dreams are CRUSHED! These dreamy Kane for TOPSHOP mesh shoes arrived, yes, but alas... Is it just us and our narrow feet? Or is there a serious design flaw in the otherwise amazing shoes. Serious issues walking in them... or even keeping our feet in them. The shoes have these hot large heel cutouts in mesh- purely too flimsy to keep its form. So the saga between us and the shoes ends here. We'll be returning them A.S.A.P. Sorry Chris.. : (

O.K, so if you flick through our recent posts- it does seem like all we've been up to is spending- particularly at TOPSHOP.com, and well - not much wearing at all. But you'll be glad that hasn't been the case - we promise.. some outfit posts for your viewing pleasure very very shortly.

Oh & this week is New Zealand Fashion Week.
Though our networking skills are truly not up to par = a shortage of invites to the fashion shows (we're working on it...it's ok, we are open for invites for next year ;) ), we will however be going to the Open to Public shows this weekend- tickets compliments of MSN.com.