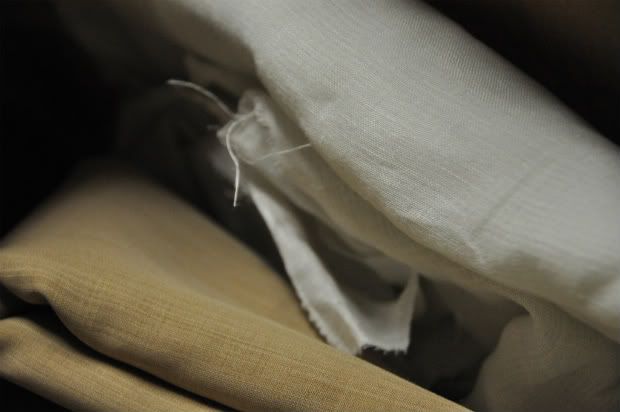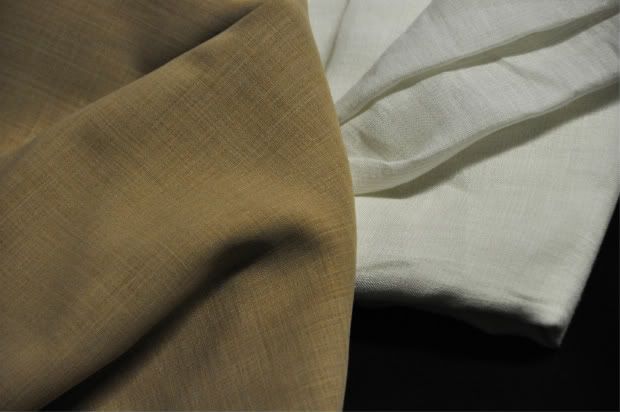 I spent one day's lunch money on clothes but I spent the week's grocery money on fabrics. Oh deary me!
Tis fabric sale season - 30% off, 50% off!! what's one to do but stock it up, stock it up. who cares that the fabric box is overfilled and spilling out like a beer gut.
Belgium white linen with metal! no idea how that works but sounds good to me.
Gauze in nude.
Matte black polyester - crinkle free, fresh out of the wash and ready-to-go. This one is not going into the fabric box. I have very specific plans for this one. Check back in 2 months to see!