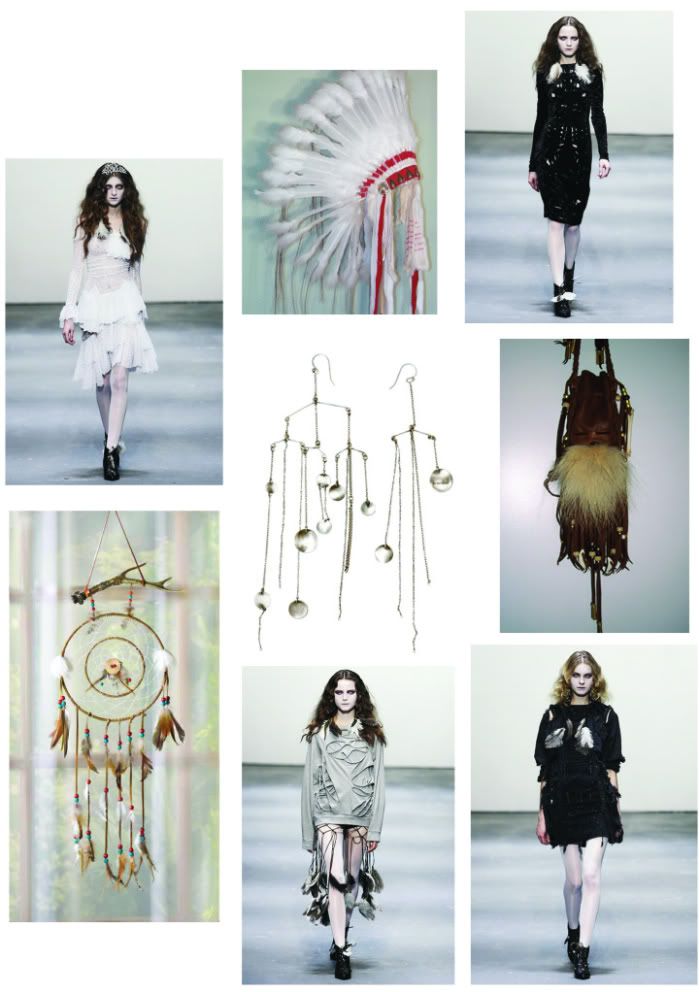 Source: nymag, Flickr, Ann Demeulemeester, ebay, HiPlainsTradingPost
I am still in awe over the Ann-Sofie Back A/W 2009 collection.
They have cast a new light on dream-catchers and suddenly they are all I wanna wear + feathers and neck pouches with ornaments of red and blue beads.
Its a toss between a white goth and a native American.