I have been down with a flu - so the reason for the beanie. You would have no idea how many layers of thermals I've got on.

Is Auckland freakin' cold at the moment? or am I just going nuts! Looking at photos of what I wore this time last year send chills through my woolly socks. how did i do it?

time for a haircut. itching for a good sesh with the razor. bzzzz. i swear it can create the adrenaline of a tat.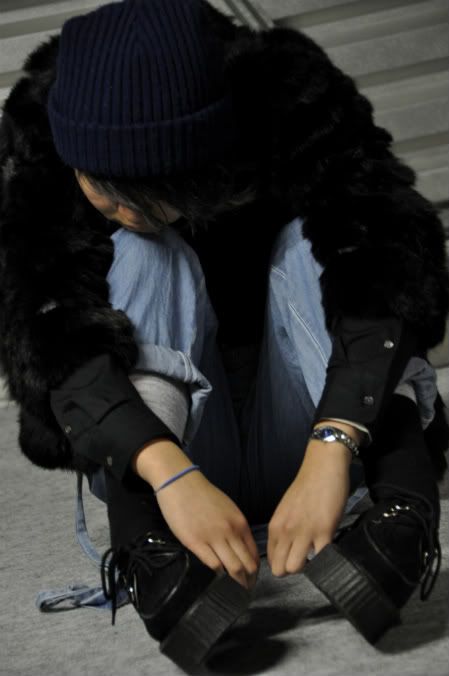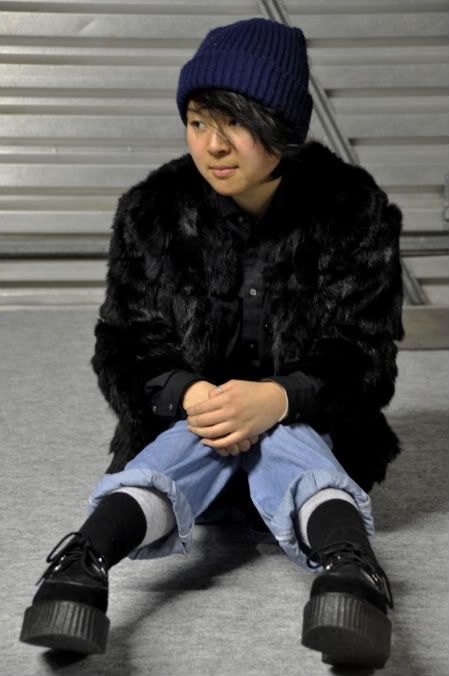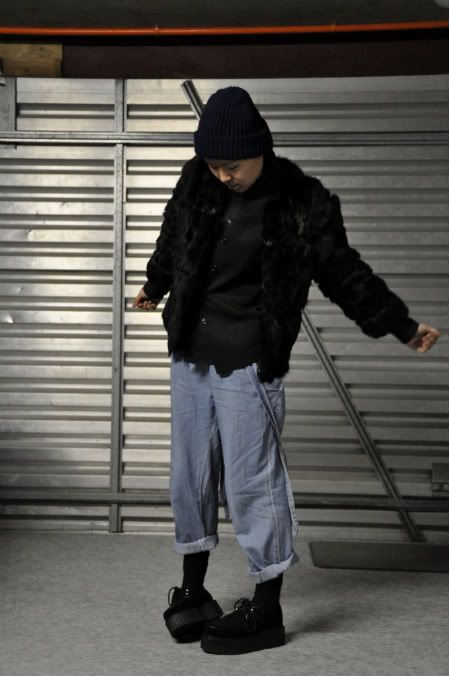 Fur : Thrift( SF Goodwill)
Shirt : Ralph Lauren
Jumpsuit worn as pants : Lonely hearts
Creepers : Demonia
Beanie : old random