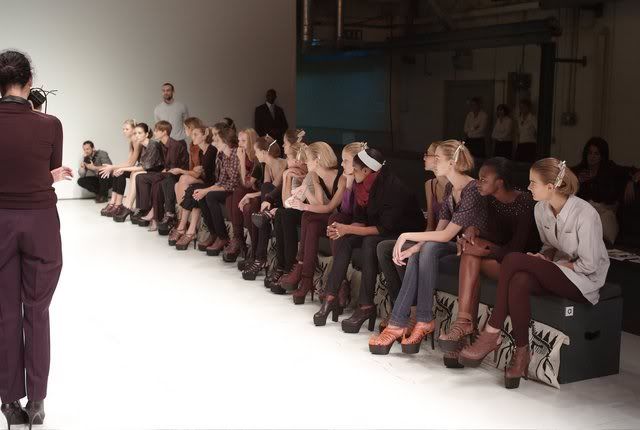 I am loving these shoes. That hunk of a chunk of platform! but just one problem. WHAT MAKE ARE THEY???
After many hours of browsing net shops, style.com.I'm still at a loss. Someone must know out there! Can't you just feel my desperation. BUT there is another way you can help me out if you don't have the answer.
This image I have been obsessing over comes from
Belle Kröl
. And to my dismay, there is no way of contacting her. We don't even get the privilege of leaving her a comment. No email address to spam her with(you know i wouldn't do that). Any clues on that front? I'm sure you hear the desperation now, huh?
Source: iknowwhatyouworelastseason