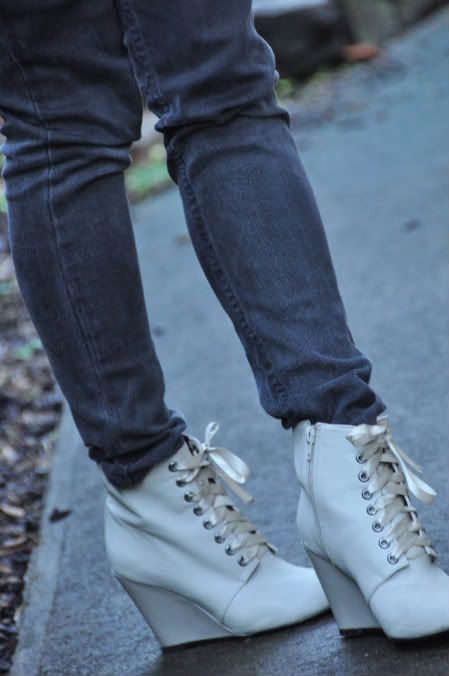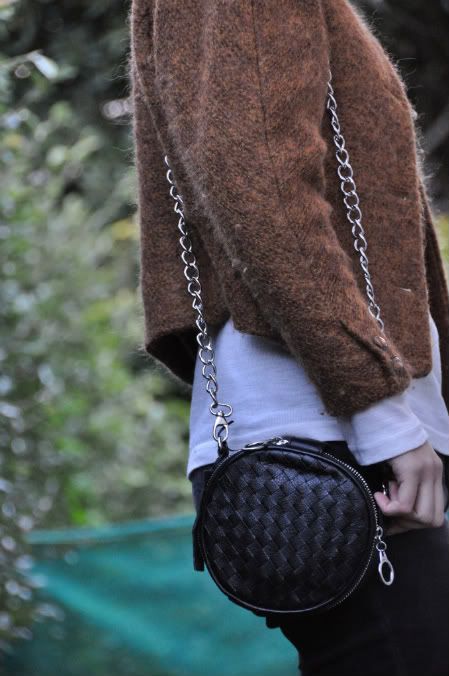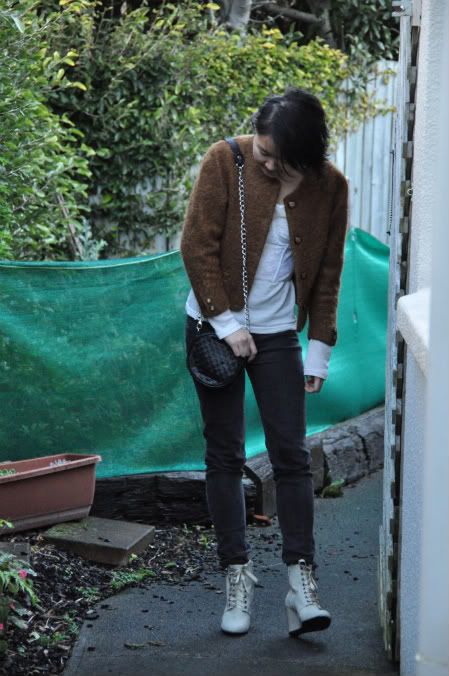 Jacket : Vintage
Bustier : Vintage
Top : Liberty NZ
Jeans : Vintage
Boots : h+m
Bag : domeniki
I had a bad hair day - purely a result from tying the overgrown fringe into a bun whilst lazing at home. ( hows that for a mental image!) So this is the best i could manage without spending hours on it. wash? maybe later. gotta thank Dellal for making it all A-OK!

The packages have finally arrived. especially this one, who knew crossing the ditch can take so long. The Swedes made it first. how about that?

The bag, well,

- Packaging: impressive
(
comes with a bag's bag)
- Leather: check
- Chain: nice and heavy duty
but one flaw - its a bit smaller than i expected, really. i was really picturing a hearty dinner plate not a side dish. my bad! read girl, read the fine print! never the less, we'll work with that.