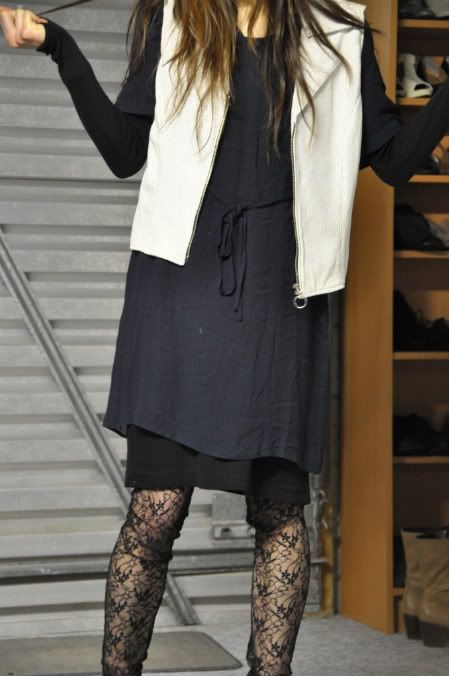 Leather + Perforations. just can't get enough of it! It's pretty easy for me to say if i see any
perforated cows, i'd buy it.
After a few trial and errors i'd finally figured out how to sew stretch leggings! if only i had more access to stretch lace fabrics here - think of all the damage i could do.