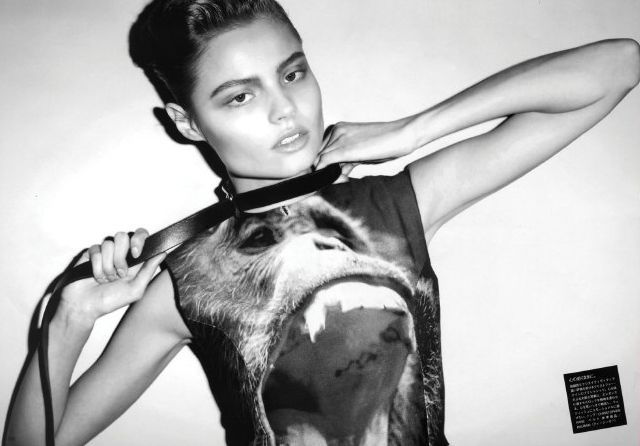 Magdalena. Je l'aime bien. She sure is what you need sometimes. I mean, do tell, what other models comes to mind when you think fierce and cutting edge yet elegant.
These are some of my favorite shots of her.
These are such classics that you wouldn't tire from looking at them.
Source: elite paris, independent models