I swear we do not co-ordinate outfits to be part of one collection!!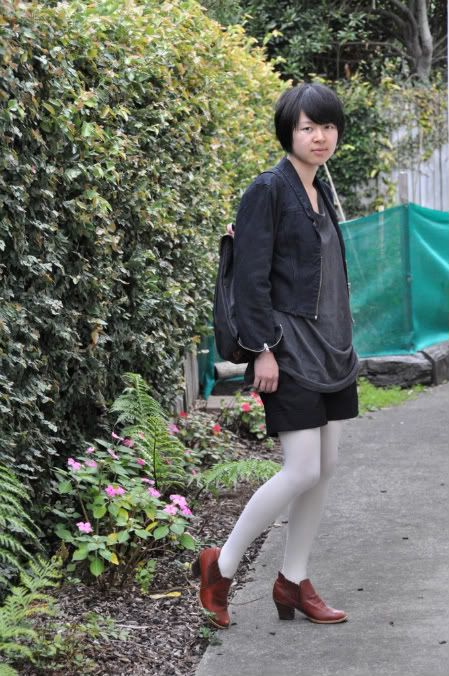 Jacket : Vintage
Tee : Vintage
Shorts : Zara
Bag : Longchamp
Heels : Vintage
---------
Dress : T by Alexander Wang
Shorts : cut-off Levis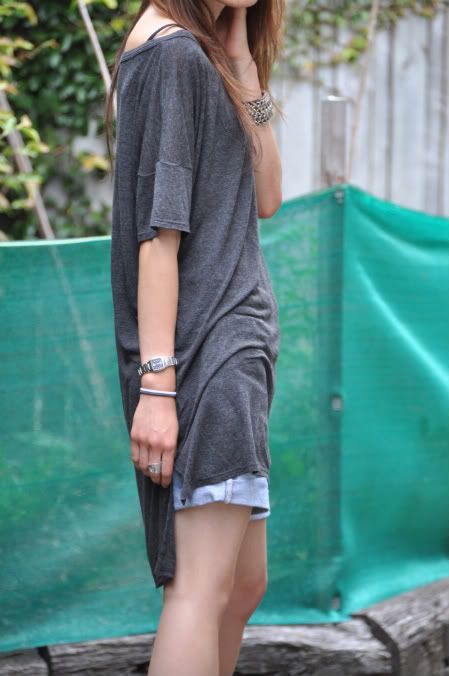 It's finally here!!! Better and softer than expected. Thanks to Kirna Zabete - its safe and sound. well, not that safe. I am wearing it. Check out how it slouches!! The uneven hem!!! ahhh i love it.