Nope. we are still camera-less but we have decided to stick with a point and shoot camera- so its just about finding the right one.

I rummaged and combed through the entire laptop and found some photos that were taken in the last few months and un-posted. so yay! more outfits.

You may have noticed that my hair is neater than norm - well, just three hours out from the hairdresser's these were. and i had the saddest news any girl (or fashion-boys) would ever receive. my hair-genie (aka. hairdresser) trusted by my whole family for a whole ten years is just gonna leave me for Australia! just like that... what do you do? the future does not look too good for my hair really.

but of course it's not just losing a hairdresser but a friend.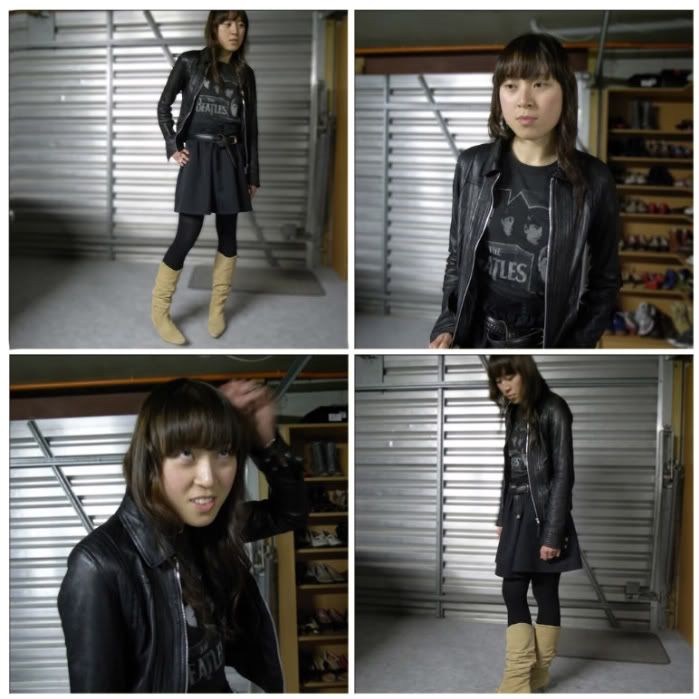 Jacket : Zara
Top : Junk Food (souvenir from Vegas)
Skirt : Thrift
Belt : Thrift
Boots : Isabella Anselmi