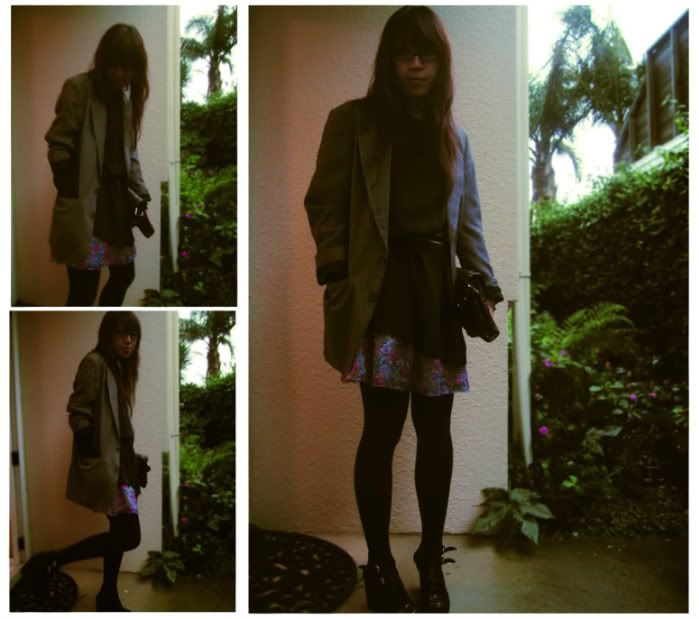 Dress : Good Citizen
Skirt : F21
Clutch : Louis Vuitton
Belt : Vintage
Glasses : Burberry
Heels : Nine West


Took a whole bunch of photos, but you know the sun sets early nowadays so most of them didn't turn out how we'd expected. These ones have an added touch of drama thanks to our laundry light! gotta love surprises.