We planned to do a 3-part series of masculine inspiration. As expected -well it really wasn't expected or we would have prepared for it- but, when you get a great idea, the enemy - the computer crashes. As we feared, all the shows that our inspiring characters came from are wiped out. We were lucky enough to have some screen-shots that we made just before it crashed.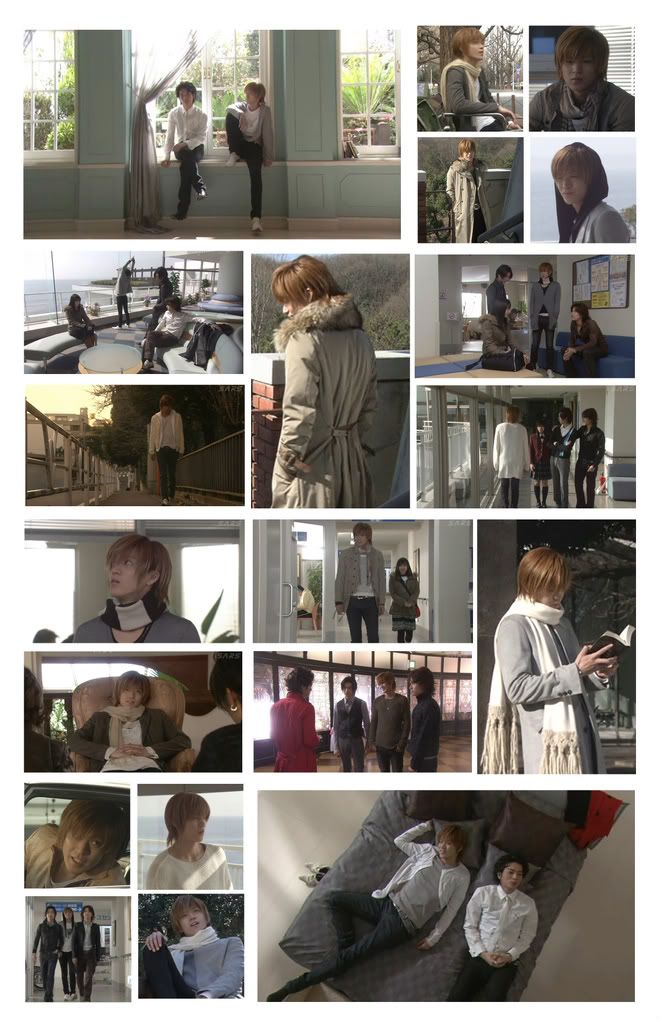 Hanazawa Rui, well he's a character from a well known Manga turned anime, Japanese Drama, Hana Yori Dango. Eternally his character has been an inspiration for his aloofness and - such a gentleman. But that's not all we're liking, its the ability to pull off those quirky outfits with hoods and super-boho knits that drag down to the ground with boyish playfulness whilst still being totally slick and smooth.

Ok- the muted tones aren't bad too.

Come on, can you really sue us, eternally inspired by guys and clothes, - guy's clothes.
Source : net-a-porter, style, oak-nyc, d-addict, john varvatos, j lindenberg, alessandro del'acqua, celine, d-addicts