It's getting increasingly difficult to resist the wave of short hair to the point that it seems people with short hair have more fun! No? Just me?
Well. for those of you that don't know what I mean, there's Freja for starters and all those girls looking so cute yet tough, letting the "Androgyny" cord sing true.
Then there's Hedi's Boys. Well, have you ever been so thoroughly inspired by mens' fashion and styling?? I have. Every time I see Hedi's boys.
That could be what appeals to me so much, "Girl with a boyish-edge" and "Boys with a feminine-touch".
I think its time I sharpened the shears.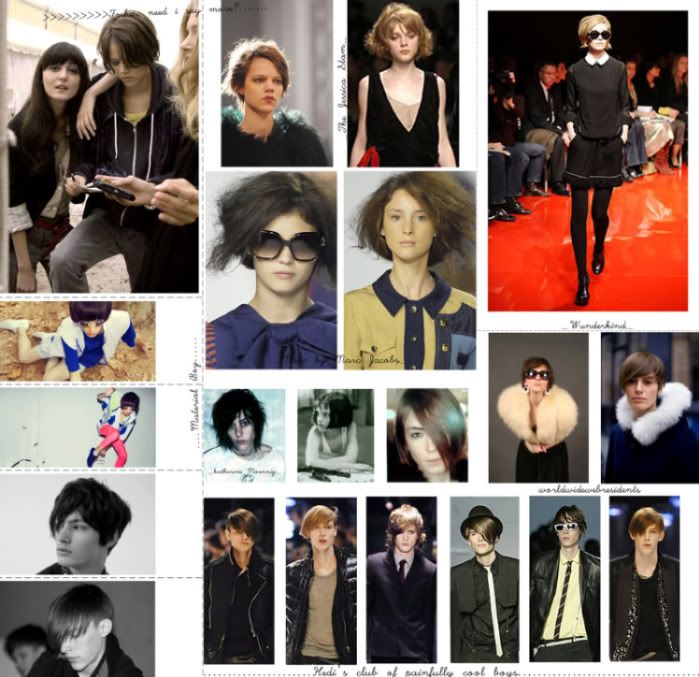 Sources : style.com, hedi slimane diary, facehunter, iknowhatyouwore, hipstermusings, material boy, the L word